The Raging Storm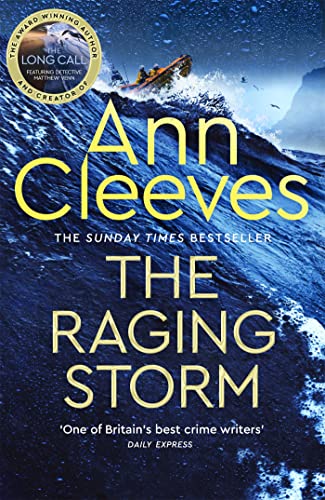 Why a Booktrail?
2023: The Raging Storm takes no prisoners
What you need to know before your trail
When Jem Rosco – sailor, adventurer and local legend – blows into town in the middle of an autumn gale, the residents of Greystone, Devon, are delighted to have a celebrity in their midst. The residents think nothing of it when Rosco disappears again; that's the sort of man he is.
Until the lifeboat is launched to a hoax call-out during a raging storm and his body is found in a dinghy, anchored off Scully Cove, a place with legends of its own.
This is an uncomfortable case for DI Matthew Venn. He came to the remote village as a child, its community populated by the Barum Brethren that he parted ways with, so when superstition and rumour mix and another body is found in the cove, Matthew soon finds his judgement clouded.
As the stormy winds howl and the village is cut off, Venn and his team start their investigation, little realizing their own lives might be in danger. . .
Travel Guide
Devon
The villages of Greystone and Morrisham are fictional and are not based on any real places. The author mentions that she has taken inspiration from the lifeboat crews at Cullercoats and Ilfracombe but that they bear no resemblance to the places or situations in the book.
The map in the novel covers Devon from Clovelly to  Foreland Point with  Barnstaple right at the centre. Lundy is very much real of course.
The insight into the work of the lifeboats is very well done and it's an eye opener in so many ways.
BookTrail Boarding Pass: A Raging Storm
Destination: Devon  Author/guide: Ann Cleeves  Departure Time:2023
Back to Results