The Bookseller of Inverness BookReview S G Maclean
The Bookseller of Inverness by S G Maclean
Be prepared to be transported to Inverness just after the Jacobite rebellion at the Battle of Culloden.  Years later, one of the men found half dead at the battle is now a bookseller in Inverness. His problems are only beginnning however for someone comes looking for a book, and then the next day is found dead….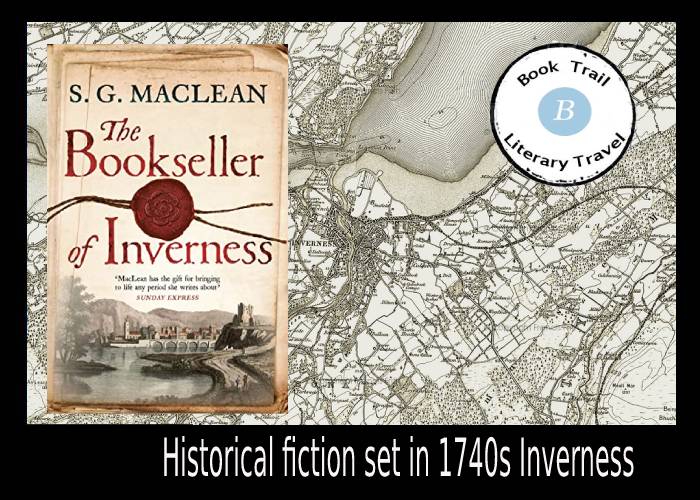 Boarding Pass Information :  The Bookseller of Inverness
Destination : Inverness
Author guide: S G Maclean
Genre: Historical fiction
Food and drink to accompany: A meat pie and  a jug of ale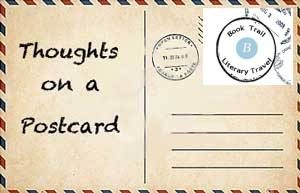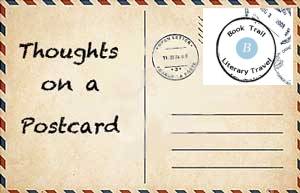 #Bookreview
A novel to transport you with the Jacobites in Scotland
If you have ever wanted to go back in time to a dangerous yet captivating period of history, this is the book for you. It's not just a book, it's a literary time machine.
I opened the book and then BAM, straight back to just after the Battle of Culloden.  Iain MacGillivray has been left for dead on Drumossie Moor. He feigns death but then we meet him again several years later, now working as a bookseller of Inverness. He has adopted a quite life. Well, at least that's what he thinks.
There's something afoot you see. Talk about atmosphere and compelling foreshadowing. I knew something was up – someone is lurking in his bookshop and he confronts Iain, saying he will not leave until he's found it. It';s only when the shop shuts that he eventually leaves.  Howver,  the next morning, when Iain comes to open the door, he finds the stranger dead, his throat cut and a sword lying beside the body. The sword wuth the emblem of the Jacobites on it…..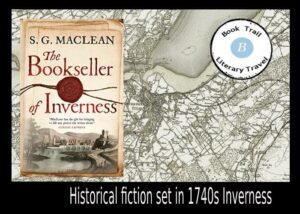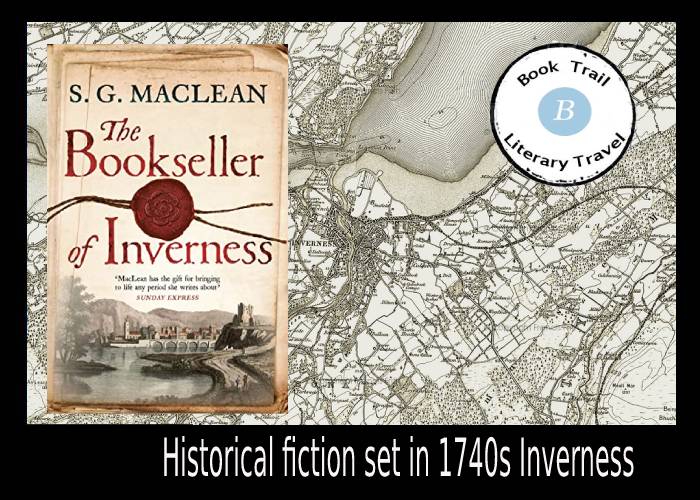 Now, the book has barely got started at this point, so you can imagine the thrills and spills to come! Even if you arent' familiar with the Scottish history in the book, never fear as Maclean is here. Just enough detail to take you there but you wou't feel as if you're in a classroom. This is real and gritty historical drama that you, the reader, are part of! If you're having a bad day, think of what poor Iain is going through. He's a humble bookseller but at at time when the Jacobie rebelliion is still alive and well, certain alleagiances can have a man killed.
The mystery is centreed around a missing book of names, which is part of a greater collection.  This book seems to hold the key as to why so many people are being killed. Now THAT is what you call a powerful read.
The setting here is glorious – the smells, noises, language of the time are all here to soak into your conscious. It's the characters that make it, the historical overtones, the Scottish background and the idea of a bookseller with a mysterious book.
Highly recommended for many reasons.

Twitter:  @SGMacleanauthor