The Bookseller of Inverness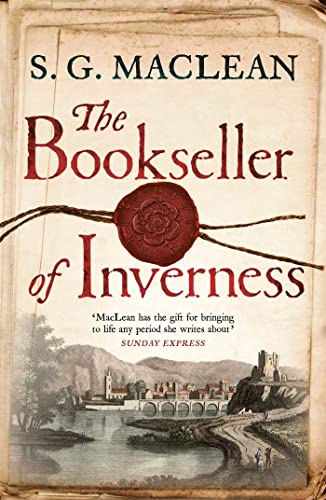 Why a Booktrail?
1746: historical thriller set in Inverness in the wake of the 1746 battle of Culloden
What you need to know before your trail
After Culloden, Iain MacGillivray was left for dead on Drumossie Moor. Wounded, his face brutally slashed, he survived only by pretending to be dead as the Redcoats patrolled the corpses of his Jacobite comrades.
Six years later, with the clan chiefs routed and the Highlands subsumed into the British state, Iain lives a quiet life, working as a bookseller in Inverness. One day, after helping several of his regular customers, he notices a stranger lurking in the upper gallery of his shop, poring over his collection. But the man refuses to say what he's searching for and only leaves when Iain closes for the night.
The next morning Iain opens up shop and finds the stranger dead, his throat cut, and the murder weapon laid out in front of him – a sword with a white cockade on its hilt, the emblem of the Jacobites. With no sign of the killer, Iain wonders whether the stranger discovered what he was looking for – and whether he paid for it with his life. He soon finds himself embroiled in a web of deceit and a series of old scores to be settled in the ashes of war.
Travel Guide
Culloden and Inverness Bookshops
The start of a new series set in Inverness. The story is about the Jacobite movement and the 1746 Battle of Culloden. Someone is left for dead on Drumossie Moor, and that is the start of the adventure into this historical epic of a novel.
Six years on from Culloden, the man left for dead, Iain MacGillivray is now a bookkeeper in Inverness. One day, he notices a stranger searching his shelves for a particular book, but he feels he is after something else and that this stranger is not going to bring good news.
The next morning, he opens the shop and finds the stranger dead with his throat cut……
BookTrail Boarding Pass: The Bookseller of Inverness
Destination/Location: Inverness   Author: S G McClean  Departure:1752
Back to Results