Rosa Temple's Slow Lane Walker's Club set in Cornwall
Rosa Temple's Slow Lane Walker's Club
Rosa Temple's Slow Lane Walker's Club set in Cornwall – If you want a novel that is as heartwarming as it is special, then this is the novel for you. I loved it. It got underneath my skin and inside my heart and I totally fell in love with Daniel and Hazel. He's young and depressed and she is old but still has that sense of adventure. They meet, and both of their lives will change forever…
Talk about two very different people meeting and forming an amazing friendship! Wait until you meet them.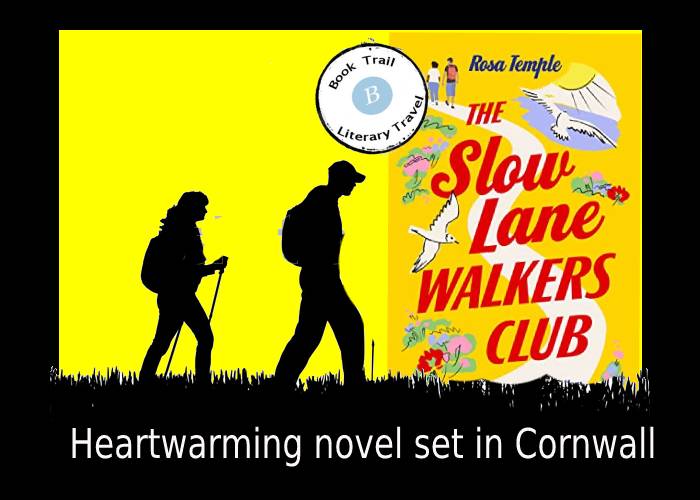 Boarding Pass Information : Slow Lane Walker's Club 
Destination : Cornwall
Author guide: Rosa Temple
Genre: heartwarming
Food and drink to accompany: Something portable and wrapped in clingfilm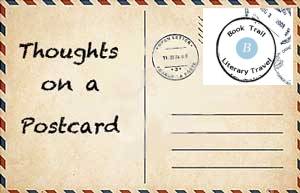 @thebooktrailer
#Bookreview
There are some books that not only entertain you but consume you and get underneath your skin. Books that feel like a hug and one that you really feel speaks to you.
I really felt for Daniel. He's returned home to Cornwall due to life not turning out the way he had hoped. He thinks he's back to square one in life but then he meets someone, someone very ordinary, who turns out to be extraordinary in so many ways.
The story is about walking and taking time to slow down in life, taking a direction you may not have considered before and not being afraid to stray from the path. The idea of a walking club appealed to the booktrailer in me and I really now want to walk around Cornwall as the places Daniel visits sound just divine!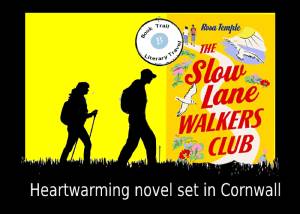 Daniel and Hazel are not two people you would place together, One young, one old with seemingly nothing in common. Well you'd be wrong. I was wrong to think that these two would be nothing more than walking buddies. The friendship that grows is heartwarming and utterly lovely.
I felt this book had a number of messages contained within it. The fact that life goes too fast and if we slow down, it's amazing what you see and who you meet. How lovely to have such a kind and heartwarming story to remind ourselves of this. Read it and use its wisdom in life. I am very pleased that I got to meet Daniel and Hazel. Oh to be sitting somewhere in Cornwall having a coffee with them now.
I really wish I could jump into the book and make friends with Hazel in particular. Next time I am walking somewhere, in the slow lane of course, I am going to imagine her and Daniel beside me.
Twitter:  @RosaT_Author     Web: /www.rosatemple.co.uk