The Slow Lane Walkers Club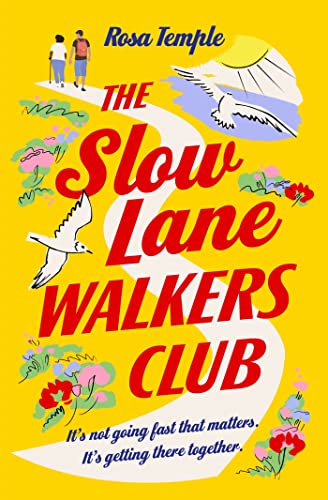 Why a Booktrail?
2000s: Walk this way for a fun and heartwarming read
What you need to know before your trail
Daniel isn't used to living life in the slow lane. So when he finds himself unexpectedly jobless and back in his old Cornish hometown, he can't sit still.
Hazel used to be adventurous too. But now widowed and in her eighties, she barely leaves the house. When she sees an advert for Daniel's new walking club, she grabs at the chance of some excitement.
Daniel's heart sinks when he sees that the only person who's turned up for his walking club is the crazy old lady from two doors down. But what he doesn't expect is to discover that Hazel is one of the most fascinating people he's ever met . . .
Travel Guide
Around Cornwall on your own two feet
This is  an ode to Cornwall, walking and surfing and all of the places in the book are real.
Padstow
Padstow is a charming working fishing port surrounded by glorious sandy beaches, at the head of the Camel River.
Newtrain Bay
Also known as 'Rocky Beach'. Apart from a few little patches of sand and shingle the beach here is almost entirely covered by a platform of low rocks
Trevone
A popular spot in the novel.  Trevone Bay Beach, Padstow, North Cornwall is located to the south of Trevose Head and to the north of Harlyn Bay.
BookTrail Boarding Pass: The Slow Lane Walkers Club
Destination/Location: Cornwall, Padstow   Author:  Rosa Temple   Departure:2000s
Back to Results