Readers as Booktrailers
When readers get in touch to say how much they have loved a book and travelling to a new place in that book, it warms the very cockles of our hearts. When readers get in touch with pictures and more information about their hometown, a place they've loved etc, it's especially nice. When a reader tweets a mini homage and travel guide to that place, well, we cheer and get out the best cake.
It's Naples, but not as you know it…
For a start, it's Naples in Maine, not the one in Italy which immediately springs to mind. Unique as once this book had been posted on twitter, then Janine @j_pineo  got in touch to say how lovely this place is as she's lived there all her life. Love getting messages and tweets like this as it really helps to bring the book to life even more!
"It's a beautiful place. I have lived here all my life and it never ceases to be a source of comfort and inspiration."
She explains:
"It's in the Lakes Region of Maine. Which is saying something for Maine because we are waterways everywhere. It's a resort area because of it, with tourism all year long, with skiing in the nearby hills in winter, snowmobiling and ice fishing. And fall colors."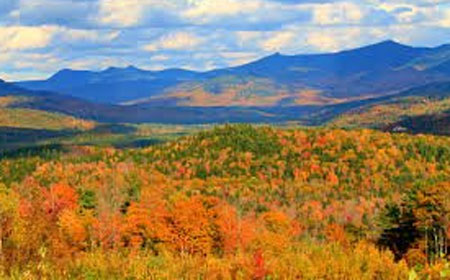 And then there's the view from @MWObs, which gets some crazy weather atop Mount Washington. It's not too far away, as the crow flies.
And it's the gateway to the White Mountains, which start in Maine and rise into New Hampshire.
"It's long been a tourist area, for obvious reasons. Maine was known as Vacationland for decades. Many of the beautiful areas of the state were where the rich would summer. Many still do. Towns can double, triple or more in size for summer."
Well Janine – that is one of the nicest twitter travel guides we've had in a while and it perfectly complements the book. Thank you!
We think this makes a lovely feature so will be looking out for anyone else who wants to get their home county, home town, village, hamlet even street on the map. Send pics via twitter or email to feature!