Novel set in Hollywood – Taylor Jenkins Reid
Evelyn has seven husbands in Hollywood
Novel set in Hollywood – Taylor Jenkins Reid The Seven Husbands of Evelyn Hugo
Aging and reclusive Hollywood movie icon Evelyn Hugo is finally ready to tell the truth about her glamorous and scandalous life…..
Wow, are you coming along for the story of a lifetime? Will there be scandal?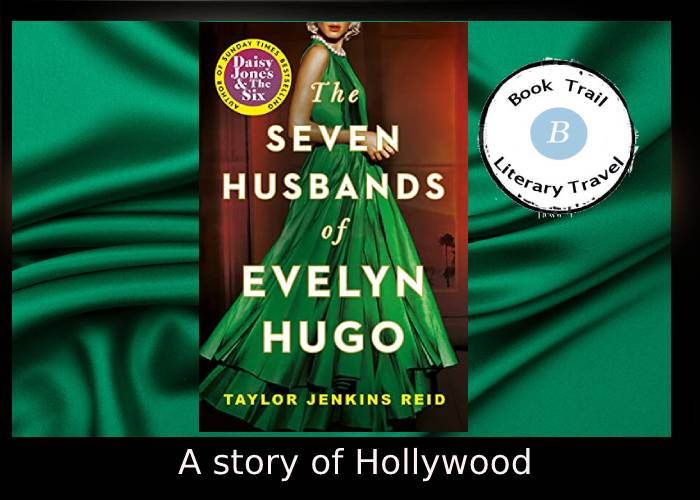 Boarding Pass Information:  The Seven Husbands of Evelyn Hugo
Destination : Hollywood
Author guide: Taylor Jenkins Reid
Genre: fiction
Food and drink to accompany: Oysters and champagne darling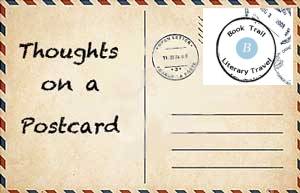 @thebooktrailer
#Bookreview
Who can resist the call of Hollywood in a novel? This novel shows you the glitz and the darkness in equal measure and it's revealed in all its shocking detail byu someone who was once a legend there. Evelyn Hugo was a huge star and now a magazine writer has been invited to access her story and tell it to the world.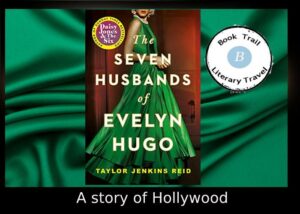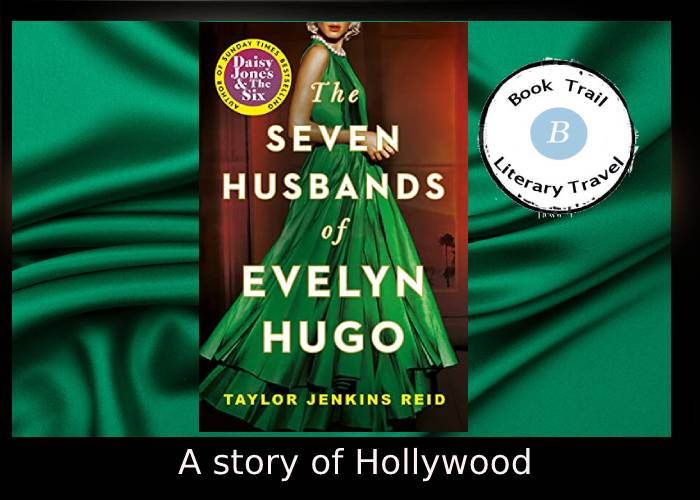 What a story it is! A real rags to riches story about agirl who used to live in Hell's Kitchen, NYC, but who moved to Hollywood and took the opportunities both good and bad that that entailed. Monique is excited to hear this story and to be the chosen one to then tell the world. ?However, it soon turns out that Evelyn was rather a dark horse and got away with a lot that no one ever knew about. So, there are parts of this story that even she could never have imagined.
I haven't read a book with this format in a while – where two characters talk and one is interviewed to tell her story. Diane Setterfield of course did it in The Thirteen Tale but this is an altogether different beatst.It's an epic tale, of vignettes, scenes, drama and everything else you would expect from a Hollywood icon.  The book is a stage, a representation of a life live and it's a joy finding out what lies behind the glamour ofa world we think we know.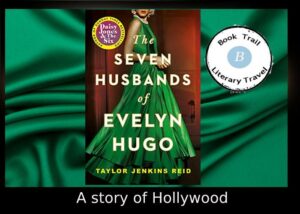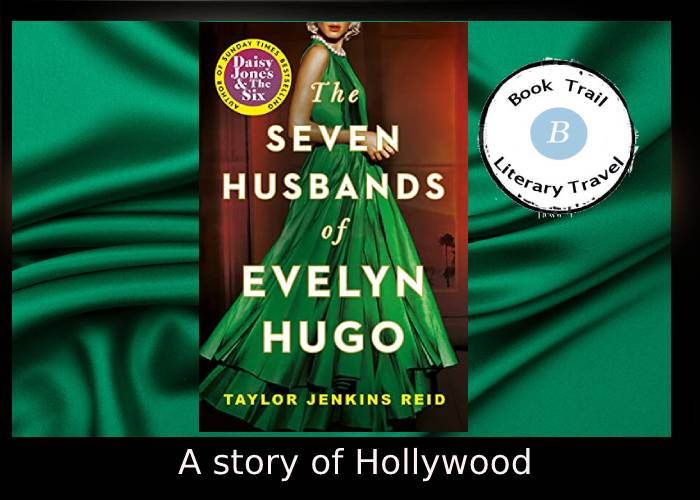 The character of Evelyn is fascinating. Car crash TV in many ways but boy I couldn't take my eyes off her  – she came alive from the page like a hologram. What I thought about her at first, totally changed and changed again. That is the beauty of the writer who maniputlates you and her with her pen. It's a captivating read.
This is a story of lost love, hope, regret and obstacles. Oh and there's Harry! We all need a Harry in our lives. The title made me judge Evelyn even before I had opened the first page. Seven husbands? But this is the story of a woman as complex, misunderstood and misperceived as any of us. There's a lesson or two in here for all of us.
Ironically even thought you shouldn't just a book by its cover and that's despite this one being so artistic – that sentence would be a good byline for this book and Evelyn's life in general.

Twitter: @tjenkinsreid   Web: /taylorjenkinsreid.com/