The Seven Husbands of Evelyn Hugo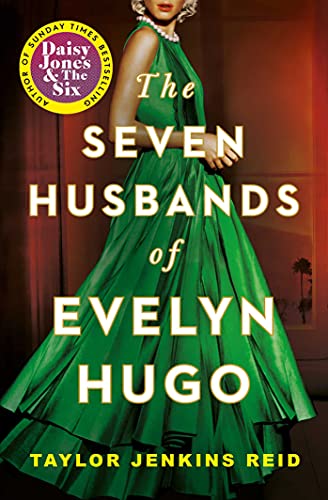 Why a Booktrail?
1950s, 2022: The mystery of a former Hollywood actress….
What you need to know before your trail
Aging and reclusive Hollywood movie icon Evelyn Hugo is finally ready to tell the truth about her glamorous and scandalous life. But when she chooses unknown magazine reporter Monique Grant for the job, no one is more astounded than Monique herself. Why her? Why now?
Monique is not exactly on top of the world. Her husband has left her, and her professional life is going nowhere. Regardless of why Evelyn has selected her to write her biography, Monique is determined to use this opportunity to jumpstart her career.
Summoned to Evelyn's luxurious apartment, Monique listens in fascination as the actress tells her story. From making her way to Los Angeles in the 1950s to her decision to leave show business in the '80s, and, of course, the seven husbands along the way, Evelyn unspools a tale of ruthless ambition, unexpected friendship, and a great forbidden love. Monique begins to feel a very real connection to the legendary star, but as Evelyn's story near its conclusion, it becomes clear that her life intersects with Monique's own in tragic and irreversible ways.
Locations
Reset
America/USA - NY - New York City
America/USA - CA - Los Angeles
Travel Guide
From New York to Hollywood
Who can resist the call of Hollywood in a novel? This novel shows you the glitz and the darkness in equal measure and it's revealed in all its shocking detail byu someone who was once a legend there. Evelyn Hugo was a huge star and now a magazine writer has been invited to access her story and tell it to the world.
What a story it is! A real rags to riches story about agirl who used to live in Hell's Kitchen, NYC, but who moved to Hollywood and took the opportunities both good and bad that that entailed. Monique is excited to hear this story and to be the chosen one to then tell the world? However, it soon turns out that Evelyn was rather a dark horse and got away with a lot that no one ever knew about. So, there are parts of this story that even she could never have imagined.
BookTrail Boarding Pass: The Seven Husbands of Evelyn Hugo
Destination:  New York City, Hollywood Author/guide: Taylor Jenkins Reid Departure Time: 2022
Back to Results