Honey Black set in Hollywood – Lisa Hall
A cleaner at the posh Beverly Hills hotel finds herself transported back in time to 1949 – two weeks before she knows a famous actress will be murdered in that very hotel. Why and how is she back in time and can she stop the actress from being murdered?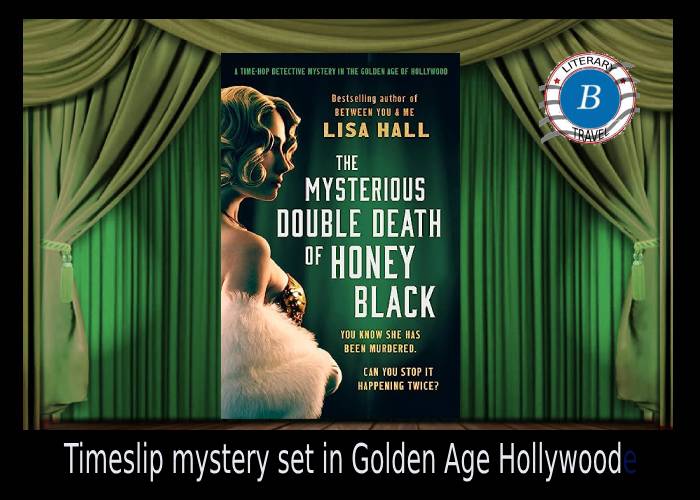 Boarding Pass Information: Hollywood 1940s/1950s
Author guide: Lisa Hall
Genre: timeslip
Food and drink to accompany: canapes and champagne darling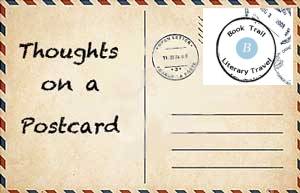 @thebooktrailer
#Bookreview
This was a good adventure! Imagining working in a hotel and finding out about some scandal that happened there years earlier. Turns out the room you're cleaning was once that of  a star who was murdered in the chair at the opposite side of the room. You go into the bathroom, clean the bath and then bang your head knocking yourself out.
You come to and you appear to have been transported back to the time before that actress was murdered. Could you be the one to warn her, to stop the murder from happening?
Now this might seem fanciful, but it makes for a very compelling novel. The scene setting  – from the 1940s/1950s – was very well done. Oh to be in Hollywood back then, with the glitx and glamour of the stars mingling in the Beverly Hilton Hotel. It was a treat to be inside the hotel and see the rooms, the goings on and feel, no smell the aroma of what it meant to be a star.
The murder mystery unfolds with ease as we follow Lily who tries to solve a crime before it has happened. So many clues and people to look at, so many red herrings. It was a treat to be in such a unique spot solving or pre-solving a murder.
It felt very Christie-esque in parts and golden age and well, it made me want to dress up in silk, put on gloves, grab a glass of champagne and swish down a very large staircase.

BookTrail Boarding Pass: Honey Black
Twitter: @LisaHallAuthor    Insta: h@isahallauthor