The Mysterious Double Death of Honey Black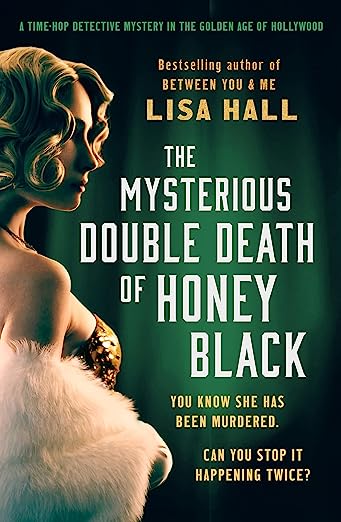 Why a Booktrail?
1949, 2019: You know she has been murdered. Can you stop it happening twice?
What you need to know before your trail
t is 2019 and Lily Jones is living her dream in LA. Sort of. It hasn't quite turned out as she planned and instead of working as a movie producer, she is cleaning at the prestigious Beverly Hills Hotel. At least she gets to work in the renowned Paul Williams suite, site of the brutal murder of Honey Black 70 years ago, shrouded in rumour and dark glamour.
It is 1949 and Honey Black is about to hit the big time. She may have started out a country girl from Hicksville but now she is a star. And Hollywood had better watch out – nothing can stop her now!
One Hollywood murder…
After an accidental bump to the head, Lily finds herself in Hollywood, 1949. Like a dream come true, she is rubbing shoulders with the great and good of Tinseltown. Including Honey Black… Horrified, Lily realises that the actress has only two weeks left to live before she will be murdered.
Could this be why she has found herself in 1949?
To find the killer and stop them in their tracks?
Travel Guide
The Beverely Hills Hotel, Los Angeles
The author saw a programme on television about the world's poshest hotels and one of them was the Beverely Hills Hotel in LA. Inside one of the suites had not been redecorated for many years and so it was as if you could open the door and step back into another time.
Well, for an imaginative author, this led to this novel. The author stayed here to research the timeslip novel and this is why we get to visit LA in both 1949 and 2019.
The glamour and glitz hide a worn and dark world of vice and danger….
BookTrail Boarding Pass: The Mysterious Double Death of Honey Black
Destination: Hollywood, Los Angeles  Author/guide: Lisa Hall  Departure Time: 1949, 2019
Back to Results