Historical fiction set in Bridgewater Bay – Julie Brooks
Bridgewater Bay and its secrets
England, 1919: Rose and Ivy board a ship bound for Australia.One is travelling there to marry a man she has never met. One is destined never to arrive.
This is  a dual time line novel where we meet Molly in 2016, Molly finds a photo of two girls and a note from her grandmother asking her to travel to England to uncover a decades long secret….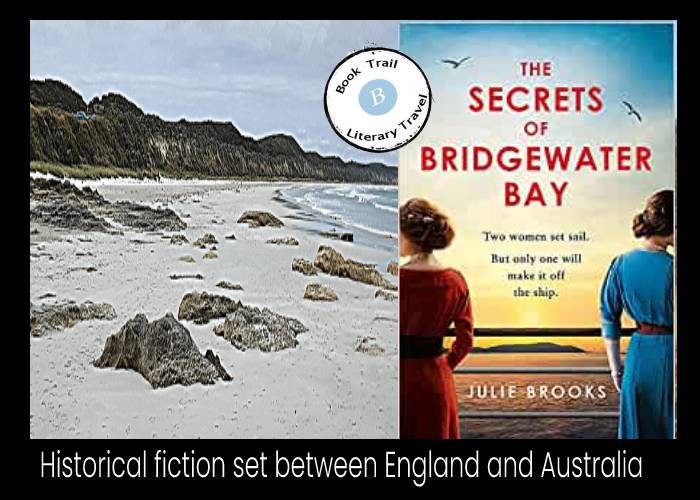 Boarding Pass Information : The Secrets of Bridgewater Bay
Destination : on a boat at sea from Devon to Australia via Colombo
Author guide: Julie Brooks
Genre: historical
Food and drink to accompany: Nothing if you get sea sick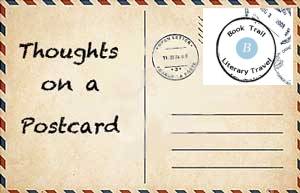 #Bookreview
A dual timeline novel set in Victoria, Australia 2016 and pre-WW1 England.
A mystery with a very interesting premise. Two woman on a journey to the other side of the world, but only one will get there. A photograph found years later with a request to go looking for the truth….
Molly is from the 2016 story and we meet her in the wonderfully named Port Fairy in Victoria. She finds a photo of two women, 'Rose and Ivy, 1917'. She wants to find out more and as a keen historian, who better placed to go to England and find out? I immediately warmed to her and was as eager as she was to find out more about her family. Such an intriguing photo to find! Molly is a bit lost herself and so, she also goes on a journey – this time of self-discovery at the same time and that was a part of the novel I particulary enjoyed!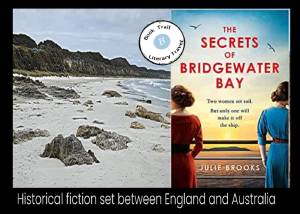 In the 1917 stioryline, we meet Rose and Ivy, two girls from vastly different backgrounds, as they fight to escape the lives mapped out for them from birth. Rose wants freedom from her gilded cage of an existance whilst Ivy merely wants a better lot in life. The way they bond on the boat and their hopes for the future got me fully invested in both of them.
What was clever here was the way the author wrote both timelines but mirrored our understanding of women's freedom and trauma, friendship and hopes in  many  different ways. Women, separated by decades and status, are not that different after all, and Julie takes time to let us get to know all three women so we can put their stories together in a very personal way.
As well as the fantastic interweaving plot, the locations are brilliantly evoked. From Devon to Australia via Colombo and Tasmania, this really is a novel of a journey and discovery. The ending, well, that was just a lovely surprise. Very unexpected but a gem if ever I read one.
Plenty of secrets in Bridgewater Bay it turns out!

Insta:   @juliebrooks_books Web: juliebrooksauthor.com