Histfic set in Godmersham Park – Gill Hornby
Histfic set in Godmersham Park – Gill Hornby
One of the wonderful things about this novel is that it's inspired by a true story. Anne Sharpe goes to work as a maid at the home of Elizabeth Austen, sister of a certain Jane Austen. Anne and Jane become good friends and she forms a close bond with Henry Austen too…
The inspired behind the story comes from the diary of Fanny Austen Knight, the girl Anne comes to the house to look after and letters exchanged between Anne Sharp and Jane and Cassandra Austen, Jane signed one of the first editions of Emma for Anne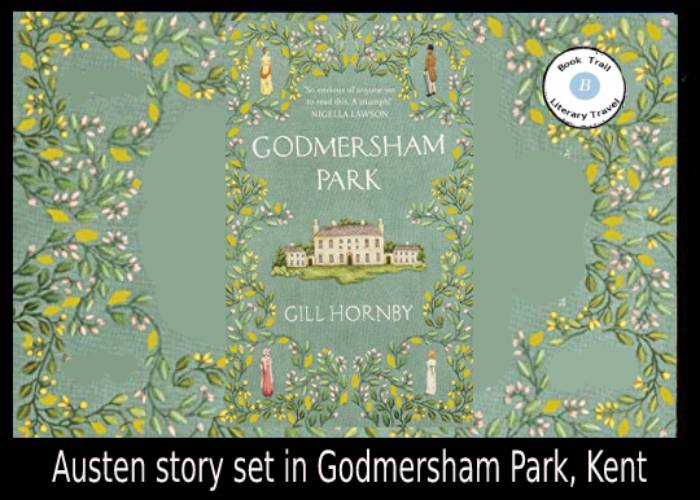 Boarding Pass Information : Godmersham Park
Destination : Godmersham Park
Author guide: Gill Hornby
Genre: fiction inspired by a real story
Food and drink to accompany: Soup in china bowls served by butlers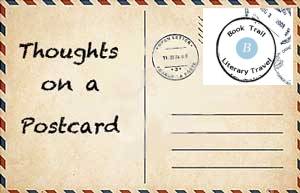 @thebooktrailer
#Bookreview
Inspired by diaries and excellent research, this is a lovely, flowing and insightful story of what might have happened in the Austen household – Godmersham Park. The house still exists but it's not a home anymore. What I loved was to be able to visit this place when the Austens were there. To have the chance to look through the windows and see historical and literary events take place.
I love Austen but admit I had never heard of her friendship with the governess Anne Sharp. I think the elusiveness or lack of writing about this relationship really makes the book even more special as it's such a warm discovery. Jane was writing anonymously at the time yet gave and signed a first edition of Emma to Anne. Now that is a friend indeed!
Much of the author's research came from the diaries of Fanny Austen Knight who Anne looked after for several years at the house. She was Jane's niece and the daughter of Elizabeth Austen, The book moves slowly and there are Bridgerton and Downton Abbey vibes as the estate and landscape are brilliantly evoked as are the dresses and customs of the day. The author has done a really good job of bringing the time and society of that time to life as to the worry that women, whatever their station, worried about and had to face.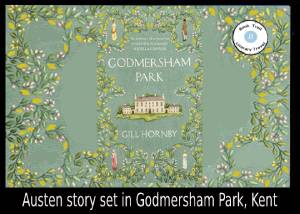 Enter Henry – Jane's brother who is a charming if not cheeky man with money. Anne distrusts him and then starts to warm to him. Women of this time didn't mix with men of higher stations let alone flirt with them, so it makes you realise just what danger Anne was dallying with.  It was sad to see Anne's change in station and how she tries to fit in with the family. However, we see her navigate the day to day life of a servant in such a house when she joins the family on several events.
I really enjoyed getting to know the family and was very pleased that Jane Austen remains a character in the background to this story. It made it more unexpected and gave deeper insight into her life and times by looking at it from those around her and getting their view of the world in which she lived.
This isn't Jane Austen's story but that of Anne and Fanny and, of Godmersham Park

Twitter: @GillHornby