Guest review – Holly Watt's The Dead Line by Bethsy
Guest bookreview of  The Dead Line
Today there's a lovely guest on The BookTrail blog! Mary from Live and Deadly has read and raved about the novel The Dead Line by Holly Watt. So, we thought let's get this on the literary map! Mary touches upon location, plot, thrill factor and so much more. This is a thriller with a lot packed into its pages….
Mary can be found as @bethsy on twitter. Her Blog is Live and Deadly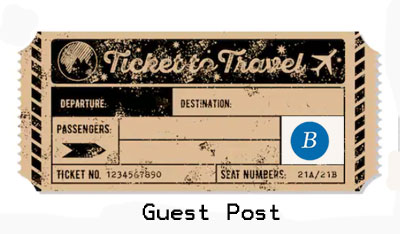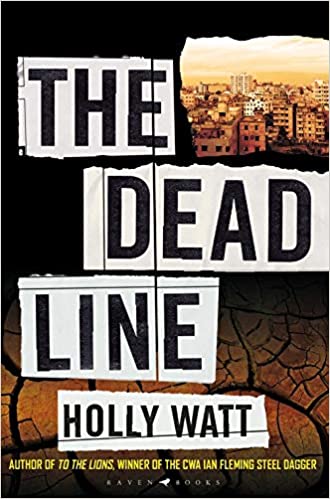 PLOT:  
A frantic message is found hidden in clothes manufactured for the British high street. Girls are scarred. Investigative journalist Casey Benedict wants to cover the story but also to follow the trail of those involved.
Casey and her team have to travel across the world and into the very heart of families who will be destroyed if what she uncovers is ever revealed.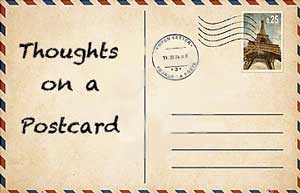 #GuestBookreview
Holly Watt's The Dead Line is the second case for Investigative Journalist, Casey Benedict, following on from To The Lions. Once you have got over the feeling of sadness and nostalgia for the days when newspapers had the kind of resources that allowed their journalists to travel all over the world in pursuit of a strong story, you can really get stuck into this fascinating thriller that has everything working for it.
The Dead Line takes us on a thrilling journey that starts in the offices of the London based newspaper, The Post. Journalist Casey is handed a scrap of paper from one of the fashion staff.  A message has been found hidden in clothes sold in a fashionable shop in the new West London shopping Centre. Following the trail of that message leads to a story which involves kidnap and much worse for young Bangladeshi women.
That message leads Casey and her colleagues, Miranda and Hessa, on a thrilling and dangerous trail which takes her first to Washington DC. Here among the lobbyists, PR people and politicians dining in the Four Seasons she is able to establish the first link in a human chain that ends in people trafficking and the sale of babies.
Greece
From Washington, Casey heads to the beautiful and serene Greek Island of Paxos, via Corfu, to quiz the former British Ambassador to Dhaka. Next, it's onwards to the capital of Bangladesh and to Nice on the French Riviera.
Casey's Paxos trip gives her most what she needs to head for Bangladesh and the Rohingya refugee camp. First, she has to make a couple of stops in Devon and to Harley Street where a consultant practices helping childless couples achieve their hearts' desire.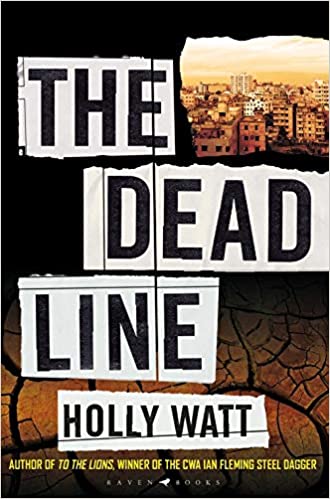 Bangladesh
Armed now with the information she needs Casey and her friend and bodyguard, Ed head for Dhaka via Qatar. Aiming for the Rohingya camp, they stop at the fishing port of Cox's Bazaar. This port is home to many refugee agencies and visit some of the garment factories of Chittagong.
All in all, this journey serves to highlight the disparity between the seriously wealthy and those who suffer for them. Holly Watt's storyline is a forensic examination of the exploitation of Bangladeshi women and girls for no other reason than making the rich richer. What's more, this novel is meticulously researched and unhesitating in its willingness to link the respected of British society with the most vicious and corrupt practices taking place at the expense of women in the third world. Holly Watt's book will leave you appalled.
Verdict:
The Dead Line is an excellent thriller full of action, pace and colour, but it also has an important role to play in highlighting the inhumane practices surrounding the Rohingya Refugee camps.

Thank you to the lovely Mary at Live and Deadly for this fine and insightful review! If you'd like a ticket to go to a literarydestination, then send me an email and let's travel together!
Twitter: @holly_watt