The Dead Line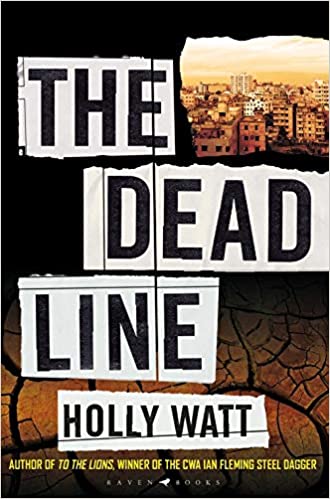 Why a Booktrail?
2000s: Quite the series of locations form a search in this novel!
What you need to know before your trail
A Bangladeshi camp. A British ambassador. A Harley Street doctor.
Investigative journalist Casey Benedict is used to working on stories that will take her from the bottom to the top of society – stories with a huge human cost. And her latest case is no different.
A frantic message is found hidden in clothes manufactured for the British high street. They take the girls.
Casey and her team at the Post know they are on the brink of a major exposé but identifying the factories in which the clothes have been made is one challenge, following the trail of those taken is another.
Their attempts to find the girls will take Casey from her London newsroom across the world and into the very heart of families who will be destroyed if what she uncovers is ever revealed.
Travel Guide
A world tour with a spy flavour in The Dead Line
It all starts off in London with a newspaper room and an incident in a shopping centre in the west of the city. It's not long before we're headed to Washington DC with  a stay in the Four Seasons there and a lunch in the very French Le Diplomatie which is apt for the British MPs dining there in the novel.
These are fleeting visits however as before long we're off to the island of Paxos and a certain house on the west side of the island. She's there to to quiz the former British Ambassador to Dhaka of all things. Someone in the novel says that although it's chaotic, it retains a special place in their heart. But it is remote ; "Nothing for a hundred miles, all the way to Italy."
The main setting of the novel is Bangladesh:
Casey heads for Dhaka via Qatar. On her way to the Rohingya camp, there's a stop at the fishing port of Cox's Bazaar, home to many refugee agencies and visit some of the garment factories of Chittagong. This novel  highlights the inhumane practices within the Rohingya Refugee camps.
BookTrail Boarding Pass: The Dead Line
Destination/location: London, Washington DC, Paxos, Bangladesh  Author/guide:Holly Watt Departure Time: 2000s
Back to Results