The Geordies are in toon….Newcastle Noir
You can't have a writing festival in the middle of Newcastle without a few Geordie authors present now can you? Maybe a panel of them? Well this year, Newcastle Noir has captured Howard Linskey and LJ Ross for a bit of a chat.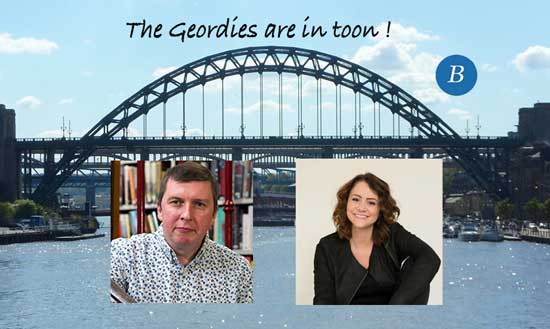 What are you looking forward to at Newcastle Noir?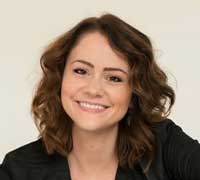 Ross: I'm looking forward to meeting some new writers, including some I've read but have yet to meet in person, as well as readers. Newcastle Noir is such a fantastic, collaborative opportunity to share our differing interpretations of crime fiction.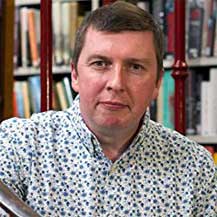 Linskey: As well as the actual panel, which should be a lot of fun, I'm looking forward to catching up with author-mates and reader-friends. I'm looking forward to meeting my fellow panellists too. I was at Newcastle Noir a couple of years ago and it was a lovely atmosphere and a great setting. I love the Lit and Phil and, you guessed it, after attending Newcastle Noir I wrote a bit of 'Behind Dead Eyes' that was set there.
If your main character could be in another writer's novels (those at NN) who would you pick and why?
Ross: I can imagine DCI Ryan getting stuck into any of Howard Linskey's novels and enjoying himself enormously, mostly thanks to a shared sense of dry humour in the face of grisly murder.
Linskey: That's a tough one because I know a few of the writers attending and they are lovely people. If I can choose only one, I'll go for Daniel Pembrey's excellent Henk Van der Pol novels that are set in Amsterdam. I'm sure David Blake or Tom Carney would fit right in to that vibrant city. There would have to be research meetings too, which would be fun because Mister Pembrey is excellent company.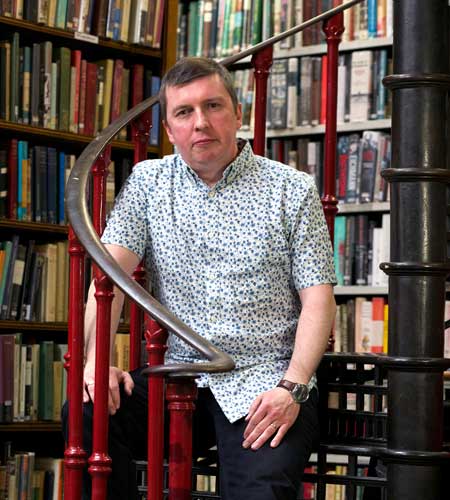 Favourite drink and snack at the Newcastle Noir bar
Ross:I never say 'no' to a caipirinha, best enjoyed with some pork crackling (I never said I had high-brow tastes)
Linskey:I like a pint of bitter usually and I'm not big on having snacks while I'm drinking but there's a high chance of a curry afterwards. Is curry a snack? It should be.
Now Geordies are famous for not wearing coats…..do you?
Ross: Gone are the days when I shivered my way home after a night out on the Toon. Nowadays, I wear a thick coat!
Linskey: Yes! I'm a blooming wimp. I'd love to say it's because I've been away for too long but even when I lived in Ferryhill I thought it was bloody cold. I then moved to Huddersfield in West Yorkshire when I went to college and all my mates there from the south thought it was freezing but it felt positively tropical by comparison. I was the only one not wearing a coat in Huddersfield. Ironically the north east is just about the only place, apart from Scotland, where I definitely wear one. I marvel at people who wander round in T shirts in December.
Favourite Newcastle landmark and why…
Ross: There's a certain spot on Newcastle's Quayside, outside the courthouse and looking west along the river, where you can see all the bridges clearly. For me, those bridges represent a history of the city and help me to remember days gone by, when the river was the real lifeblood of the city.
Linskey: It has to be St James Park, even though I have had at least as much heartache as joy there and despite the fact that it has been debased by a greedy billionaire, turning it into a billboard for his tacky sportswear business. My other favourite spot is 'the best pub in the world' aka The Stawberry. If you don't know it, the place is just yards from the Gallowgate end and is a shrine to all things Newcastle United. The landlord Michael Hill is a top bloke and I've done a couple of book launches there. The combination of books and beer was such a winner I'm surprised more people don't do it.c

Favourite Geordie word and explanation
Ross: The beauty of Geordie slang lies in its versatility – "canny" can be used in so many ways! "That stottie cake was canny good", "those shoes are canny", "she's a canny lass"…and so on.
Linskey: I still say 'haway man' a lot even though I live in a place where people give me strange looks if I do. I like to try and sprinkle a few north east phrases into my books when I can. The Search has 'hacky', 'Kets', 'Spelks' and 'Monkey's Blood' in it, which no one down south seems to have ever heard of. Whatever do they put on their ice creams?
The Geordie Panel will also feature the fantabulous Matt Wesolowski author of Six Stories and be held on Saturday 29th and is from 10am  till 11am – You can buy your tickets now in three ways:
– In person at the Lit & Phil (23 Westgate Rd, Newcastle upon Tyne NE1 1SE)
– By telephone on 0191 232 0192.