Competition – The Mountains Sing
Competition time – travel to Vietnam with The Mountains Sing
What a glorious way to start your week! A new book in your hand and a travel adventure waiting to happen. This Monday there's  a song in the air and it's coming from the mountains in Vietnam..
Three copies up for grabs!
Just follow @thebooktrailer on Twitter to enter and RT for your chance to win. UK only – sorry!
Competition ends Sunday July 11th at 5pm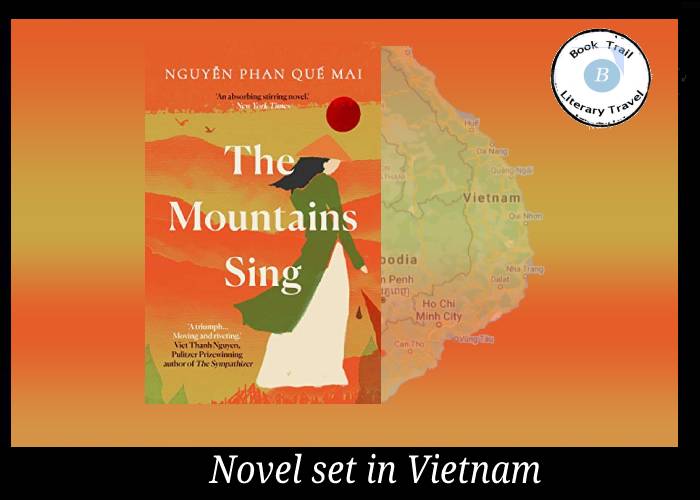 Destination/location: Vietnam  Author/guide: Nguyễn Phan Quế Mai  Departure Time: 1962
What's the book about?
One family, two generations of women and a war that will change their lives forever
Ha Noi, 1972. As war breaks out in Viet Nam, twelve-year-old Hương clings to her grandmother in an improvised shelter as American bombs fall around them. For her grandmother, the experience is horribly familiar. This is a woman who knows what it takes to hold a family together as a country crumbles. And now, coming of age in a nation rocked by conflict, Hương must do the same.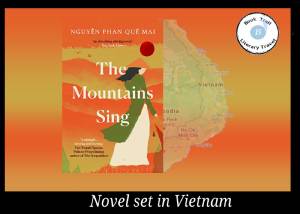 The setting
Set against the backdrop of the Vietnam war:
"That night and for the next many nights, to dry my tears, Grandma opened the door of her childhood to me. Her stories scooped me up and delivered me to the hilltop of Nghe An where I could fill my lungs with the fragrance of rice fields, sink my eyes into the Lam River, and become a green dot on the Truong Son mountain range. In her stories, I tasted the sweetness of sim berries on my tongue, felt grasshoppers kicking in my hands, and slept in a hammock under a sky woven by shimmering stars…I was astonished when Grandma told me how her life had been cursed by a fortune-teller's prediction, and how she had survived the French occupation, the Japanese invasion, the Great Hunger, and the Land Reform…"
The writing
"What my uncle said made me think. I had resented America, too. But by reading their books, I saw the other side of them–their humanity. Somehow I was sure that if people were willing to read each other, and see the light of other cultures, there would be no war on earth."
"Human lives were short and fragile. Time and illnesses consumed us, like flames burning away these pieces of wood. But it didn't matter how long or short we lived. It mattered more how much light we were able to shed on those we loved and how many people we touched with our compassion."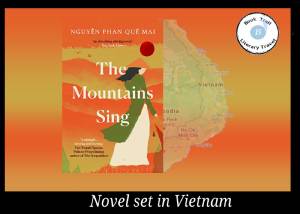 Just follow @thebooktrailer on Twitter to enter and RT for your chance to win. UK only – sorry!
Competition ends Sunday July 11th at 5pm