BookTrail at the Movies
Tonight sees the adaptation of Wilkie Collins novel The Woman in White on BBC1. How will the Tv programme compare to the book? Well,it's a great story however it's told and there are more than a few good reasons why, if you haven't read it you should, and if you have, you should read it again: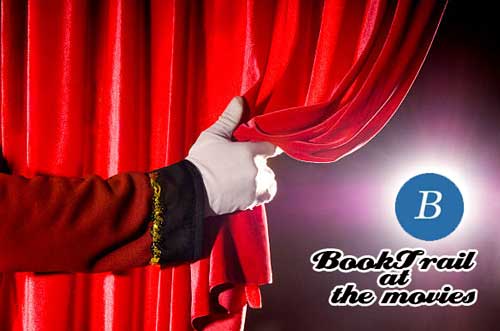 It's set in a gothic house
There's some really dastardly villians in the book
It looks at the treatment of women and how they were at the mercy of men in every part of their lives
When a woman married, all her wealth and property were automatically transferred to her husband
Women are expected to draw and paint and not deal with monetary issues or those of property
It's set somewhere fictional – Limmeridge in Cumberland – Cumberland is modern day Cumbria to the west of Northumberland but there's many stately and old homes in the area that you can visit a few to feel the essence of the novel and feel you're walking its dusty and gothic corridors
It is considered to be among the first mystery novels and is widely regarded as one of the first (and finest) in the genre of "sensation novels".
It's already been on the TV starring Andrew Lincoln as Walter Hartwright (1997)
There's also a West End play and musical currently on in London
The use of sending women to an asylum reveals just how these places were used and abused at the time – quite revealing when you think about it
A crumbling old house, a mansion with secrets, men in top hats and suits plotting secrets, horses and carriages, personal tutor to two sisters…..and many secrets which go back decades…..it's the ultimate gothic story
The secrets within rich families come home to roost
There is so much to love about this story. Enjoy it on the small screen very soon indeed!