Book set on Vardø – The Mercies by Kiran Millwood Hargrave
Bookreview – Vardø and The Mercies
A novel inspired by a real life event in 1617. A story which destroyed the island community of Vardø  which took away their men folk. The fishing industry and working community in general was decimated. Rememeber this was a time where women were homemakers and didn't  'work' like men did. When they are forced to step in their shoes, become independent and free thinkers, they are accused of witchcraft and sorcery.
This is an amazing tale with a brilliantly immersive setting….

Setting: A remote island community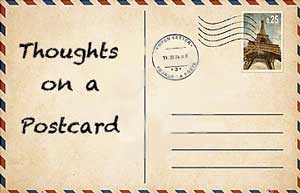 #Bookreview
It's the moment for stunning covers on books!
The Mercies looked enticing from the start. That cover, yes but also the first few lines of chapter one;
'The storm comes in like a finger snap. That's how they'll speak in the months and years after, when it stops being only an ache behind their eyes and crushing at the base of their throats. When it finally fits into stories.'
Well this is that story…The Mercies is inspired by real events and looks at the events of the small community of Vardø and the aftermath of a terrible storm. This all happened in 1617 so history comes back to life and more in this book. After the storm destroyed everything, only the women were left and so they had to take on responsibility, roles they'd never played before and completely change what was expected of women at a very different time to now. The book follows the story of Maren and Ursa, one from the island and the other who moves to it. Ursa's husband is to be the one responsible for bringing religious order and faith to the island community.
If that is not enough, men then accuse the women of witchcraft and sorcery. Women who took on the roles, the strength of the men left behind and were taunted for it. Free thinking was punished and if they proved to be strong and independent, why, there must be something supernatural about it!
What a story! It immediately grabbed my attention. The fact it was based on a real life case I'd never heard of intrigued me from the start. Then it was the story of the two women, one already there and one newly arrived. It's the whole story of outsiders and a small island community. Then when you add the weather, the unique Norwegian atmosphere and landscape and it's a vivid, and immersive reading experience. The prose is simple and sparse, ethereal and lyrical which matches the story very well indeed. You have to read slowly to soak in the subtlety of the entire novel.
A rich tapestry of a read set against a bleak background.

BookTrail Boarding Pass: The Mercies
Twitter: @Kiran_MH