Travel to Iceland with Jo Thomas
The Land of Fire and Ice.
The lovely Jo Thomas is our guide today as she takes us to Iceland, the setting of her Christmas themed novel 'Keeping a Christmas Promise"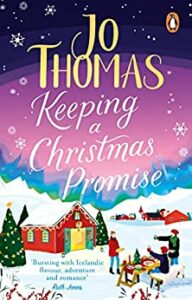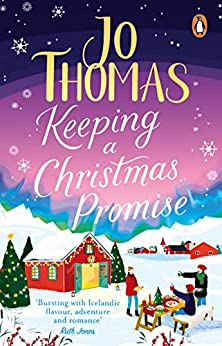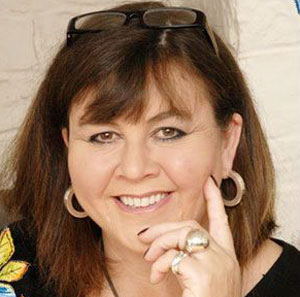 I fell in love with Iceland before I even went there. I had a friend from University who was Icelandic and I became fascinated with the country and as soon as I could, went to visit. Our plane was the last plane into the airport before they closed it that day, due to high snow fall and icy runway. I had never experienced snow or cold like it before!
We were directed to bus to take us to the hotel, where we shivered with other passengers until the bus finally closed its doors and we were off. And then we stopped. The driver got out to unfreeze the windscreen wipers. A little further on, and he had to stop again…and again.  Already there was a feeling of camaraderie on that bus as we looked out on the snowy expanse around us. Just us, in a bus with freezing windscreen wipers.
We finally reached our hotel. The lights outside the front door were like a welcoming hug, guiding us in from the cold and dark. And we quickly realised candles in Iceland make everything better. They are on the streets outside shops, in shops, in windows, bringing the feel of warmth and light when there is none.
And then of course, there's the dark. Waking up to an alarm clock to pitch black outside. But again, as we went down to breakfast, candles were there to greet us, along with the smell of freshly brewed coffee and warm bread rolls. There was snow half way up the windows, but on each windowsill was a lit lantern, reflecting of the white snow and the flakes falling outside. I have never felt cosier.
On this occasion we stayed at the Hotel Leifer Erikson, right in the heart of Rekayvik, opposite the church there. We walked out into town and as dawn broke at about 11am, we sat drinking hot chocolates in a café.
It was on a dark day like this we went whale watching, treated to cake and coffee by the boat owners and looking out for minky whales and humpbacks. The darkness of the sea fascinated me. Almost scared me. I had a real sense down at the harbour of feeling really quite small, against Mother Nature.
And Mother Nature really does really is in charge in Iceland in the winter.
We went out to the Blue Lagoon, a natural lagoon; first checking the weather to see how the road would be. There was snow banked up either side of the pathway, taller than me. Once again Mother Nature was letting me know how small I was in the scheme of things. On that first visit, the Blue Lagoon was a changing hut and duck boards into the water. But what water?! Perfectly warm, like a bath, and snow flakes falling all around. And mud you scooped up from the floor to rub on your body like a scrub. I was buzzing when we left. Over the years the Blue Lagoon has got bigger and bigger and now has a spa and restaurant.
And I can't not tell you about the horse riding. The Icelandic horses are amazing. Small but mighty. Brave and fun. And they have a gait all of their own to travel quickly across uneven countryside.
The countryside is amazing, the geisers, shooting skyward with hot water and the amazing waterfalls. There are active volcanos bringing orange light to the white landscape and blue iridescent natural pools. Swimming is like the pub and village square to Icelandic people. A place to meet, catch up and relax.
And then of course there's the hospitality! Our friends invited us to their house for a Christmas dinner of roast lamb, with rhubarb jam, one of the few things that flourishes there, served with carmelized potatoes. I will never forget those potatoes, finished in a frying pan with brown sugar. Just wonderful. But part of this recipe, for a glorious evening is the generosity and geniality of the the people. We ate, drank, chatted and my friend and I have stayed friends for over thirty years now and we have visited a number of times, always welcomed back as if no time has passed.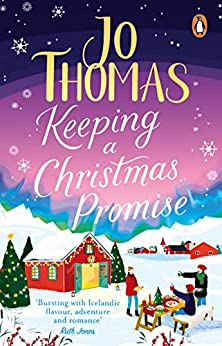 I recently read that communities in Iceland stick together, help each other, support each other, because if you don't, in a landscape like Iceland, you'd die. Community is about survival. And there is something very reassuring about knowing people look out for each other in a place where Mother Nature produces some of her finest work and work hand in hand with her to protect and live alongside it!
Thank you Jo for a wonderful tour of Iceland!
Twitter: @jo_thomas01  Web:  jothomasauthor.com