A Quick Newcastle Coffee with Lin Anderson
Lin Anderson is a great guest to see at Newcastle Noir – not only is she the co-founder of Bloody Scotland, the crime writing festival held in Aberdeen each year, she's also the author of some fine crime novels herself set in various chilling places across Scotland. If you've not read Dr Thona MacLeod yet, you are in for one blood curdling treat…she's a forensic scientist and unearths the worst side of humanity..
Grabbed Lin for a quick coffee before she gets prepared for Newcastle Noir….the crime festival taking place in Newcastle THIS WEEKEND! Appearing on the Femmes Fatales panel no less…….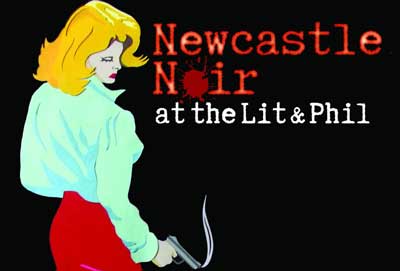 You represent Scotland on the literary map ..
A forensic scientist like Dr Rhona MacLeod travels the length and breadth of Scotland, from Neolithic Orkney to the top of Cairngorm. Join her and fall in love with Scotland.
Where would be a particularly nice place to go and read one of your novels on location?
The current None but the Dead is set on the remote island of Sunday… absolutely beautiful.
What is your panel about?
Called Femmes Fatales it features Alex Gray who writes fabulous police procedurals. Alanna Knight with historical crime fiction and myself with a forensic scientist. An intriguing combination of crime stories.
What are you looking forward to at Newcastle Noir?
Love the place and have appeared their before. Soak up the atmosphere and the voices. I love the accent.


If your main character could be in another writer's novels (those at NN) who would you pick and why?
Alex Gray and I have often chatted about Rhona meeting DSI Lorimer. This may well happen in the future.
Favourite Scottish landmark and why…
Stirling Castle. Fabulous real castle and the surrounding view is fantastic.
What do you use as a bookmark when you read?
A Bloody Scotland one of course!
Favourite local bookshop?
The Edinburgh bookshop.
How do your family cope with the time you spend in the heads of your characters?
With patience and occasional fear.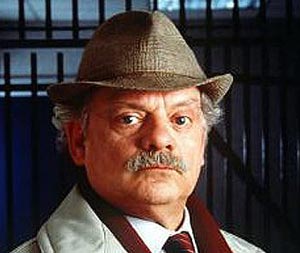 If you could work with a fictional detective who would it be and why?
Frost. He makes me smile and he champions women.
Tell us a fun fact about you…
I used to sing in a band.
Which crime drama on TV would you like to appear in and why?
Line of Duty because it kicks ass.
Your specialist subject on Mastermind?
I'd be rubbish on Mastermind.
How many books on your TBR pile?
10 at present.
Thanks Lin!
The Femmes Fatales panel will  be held on Saturday 29th at 1.30pm – 2.30pm – You can buy your tickets now in three ways:
– In person at the Lit & Phil (23 Westgate Rd, Newcastle upon Tyne NE1 1SE)
– By telephone on 0191 232 0192.