Literary Locations of Kate Summerscale
Summerscale settings in books
Kate Summerscale is an author to watch if you like to be transported to real life settings in your novels. Not just that, but real life settings that have true life stories attached to them. Real scandal, read murders, and really spooky settings too.
Which other author do you know who invites you into a gothic house to solve a murder, takes you to the backstreets of London to witness a crime, watch behind the scenes as the most scandalous divorce cases gets underway…..and in her latest book a haunted house…..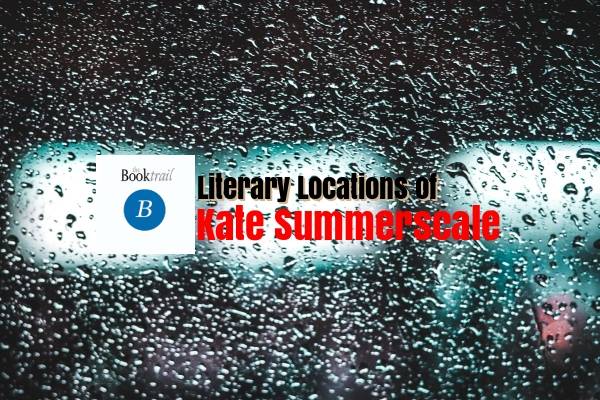 A COUNTRY HOUSE – with murder at its core
A sad case this one  – a young boy taken from his bed in the middle of the night and later found murdered in the privy. This popular TV show with Paddy Considine as Inspector Whicher brought this story to the small screen. It's not just about a murder but a very early police investigation.  The local police struggle with the enormity of the case and so bring in the London detective. But as he gets closer to the truth, more than a few feathers are ruffled. The family of the boy is rich and powerful…..

A LONDON TOWN HOUSE
Did two young boys really commit murder back in 1895? This story transports the reader back to East London when thirteen-year-old Robert Coombes and his twelve-year-old brother Nattie set out from their small, yellow-brick terraced house in East London to watch the cricket. They spend the next week pawning their parents things  to fund trips to the seaside and other places. Before long however, someone  detects a smell coming from the house. Then the police arrive….

How the other half lives…
We've always been curious about how the other half live, right? Curtain-twitching and people watching are fascinating and this takes you right to the heart of Victorian Society..
In one of the most notorious divorce cases of the nineteenth century, Isabella Robinson's scandalous secrets were exposed to the world. ….

A haunted house
With Halloween only a few days ago, this is the perfect read to keep those spooky feelings to the fore. Alma Fielding, an ordinary young woman, begins to experience supernatural events in her suburban home….There's investigations, supernatural goings on and some very chilling settings to explore….