Literary Locations of Catherine Cooper
Settings in The Chalet, The Chateau ,The Cruise
Setting is incredibly important to me in all of the books, in every one, the setting is absolutely integral to the story.
I'm a keen skier, and have been a reader of thrillers for a long time, and was surprised that when I wrote the The Chalet, I'd never come across a mainstream thriller set in a ski resort, even though the setting totally lends itself to this kind of story. Not just because of the beauty and the danger, but also because the population of ski resorts is extremely transient (both tourists and workers) so both people and incidents can easily forgotten.
I worked a ski season in my early 20s and there was a boy there who had totally made up many elements of his life (went to a particular public school, had a place at Oxford University, lived in a massive house, father a diamond merchant) – then his school friend came to stay and we found out it was all made up! That really stayed with me. He was lying for no good reason I could see, but it would be quite easy to pretend you are someone you are not somewhere like that, especially back in 1992 (when some of it is set) and the internet was in its infancy.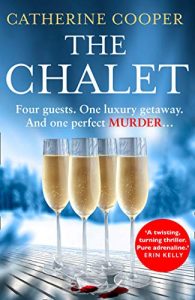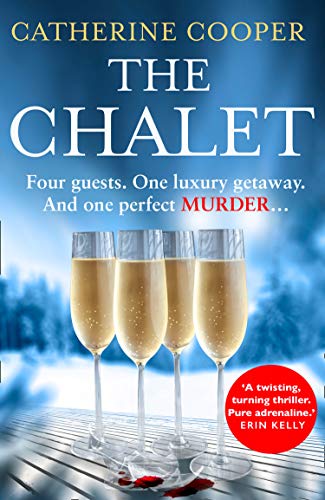 All my settings include an element of luxury, and I've been lucky enough to stay in some beautiful accommodation in ski resorts which inspired my ultra-luxurious chalet. The resort itself of La Madière is fictional, and an amalgam of many resorts I've visited over the years, but the nursery slope where Will tried to teach Louisa to ski is inspired by one in La Plagne, where my children largely learnt to ski, and the luxurious new lift that Adam takes when he returns to the resort when Will's body is found is loosely based on the very smart Solaise lift in Val d'Isère.
I moved to France with my family in 2009, when my children were just a little bit older than Sorrel and Bay of the story. I live in the Ariege, in the South and very rural, which has some things in common with the fictional Mozène of the book, though there are probably fewer chateaux. We don't live in a chateau, though we nearly bought one when we moved out and now feel like we had a lucky escape!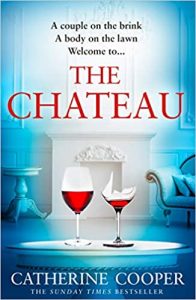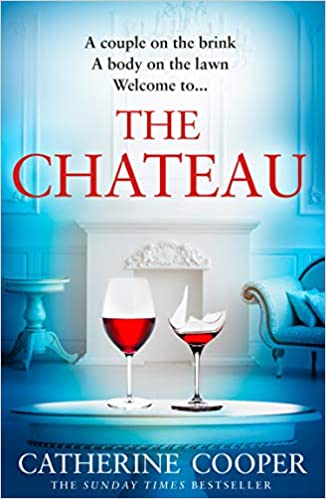 Instead we bought a farmhouse which we renovated. There are many interesting things about living in a country which is not your own, including getting used to an entirely new social circle. Most people arrive knowing no one, so friendships are often forged quickly. You might find yourself mixing with different types of people than your old friends at home. Again, you can easily pretend to be someone you are not. The London section of the book which provides the back story is set around Clapham Common, where I lived very happily back in the late 1990s. I imagined the party Ella goes to taking place in one of the lovely enormous houses which overlook the common. However,  the school and general layout of the place are entirely made up.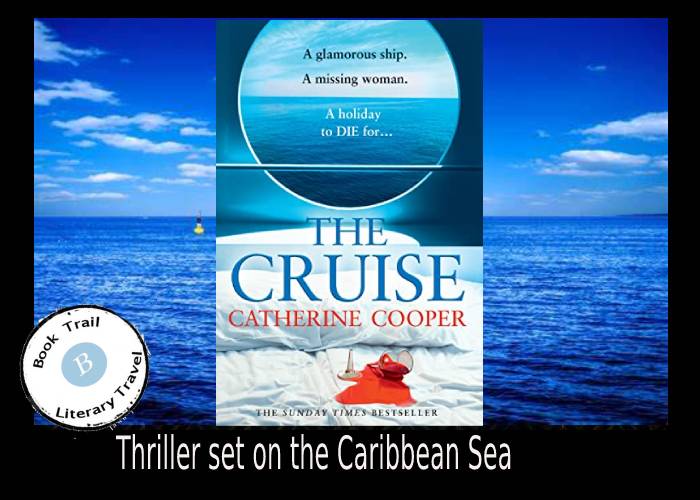 During covid when there was no cruising, many ships were laid up just off the south coast of England. I was fascinated by the fact that these enormous vessels, have to have a skeleton crew on board. How spooky would that be! Some of these ships can carry almost 7,000 passengers!! I asked a few cruise lines if I could visit one of the ships but unsurprisingly, given the situation, the answer was no.
Fortunately there is a lot of information online about the ships. Therefore, I spent a lot of time looking at deck plans and watching virtual tours/YouTube videos for inspiration. What could I have on my fictional ship, Immanis? I've become a bit obsessed with cruise ships since even though I still don't really understand the physics of how they float. I loved finding out general facts about them. Did you know for example how the crew live (often under the waterline, off a corridor called the I-95, named after a long road in America). Did you know that most large ships will have a mortuary? What about  the fact that the food budget per week can be up to $1 million?
I'm also fascinated by the somewhat tragic fact that several people go missing from cruise ships every year. Some of which are never found. What happens to them?
I've only been on a couple of cruise ships as press trips, some time ago. The ones I visited (Fred Olsen's Boudicca and the ill-fated Costa Concordia) have been dwarfed by the huge ones around today. Now that they are sailing again, I'd love to experience a trip on one.
Twitter: @catherinecooper