Barry Forshaw Brit Noir Literary explorer
Barry Forshaw is the ultimate Crime Fiction Travel Guide. He has written two guides now -taking us around  the criminal paths of both Scandinavia and Europe.
Now, he's back on home turf and has just published his travel guide to the criminally good spots of the British Isles.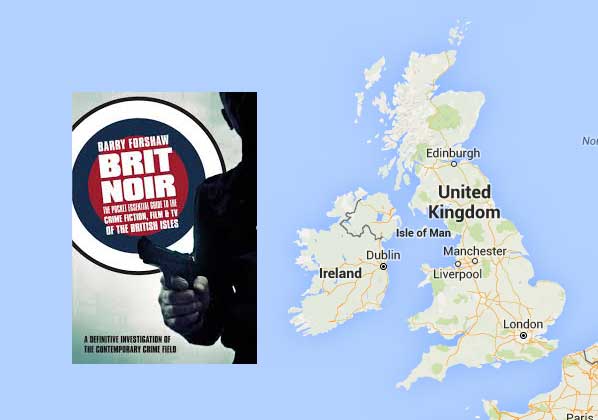 Brit Noir is divided into geographic regions so you can quite literarily pick a point on the map and make a quick visit. Some writers stake their literary flag in more than one place so if you're off to the North East to visit Vera and Ann Cleeves, don't forget that there's an Ann Cleeves flag in the Shetland Isles too. Jimmy Perez will come and hunt you down if you do.
Not all Brits here stick to home turf  – there are a bunch of literary expats who choose to set their books abound reflect the varied expat experience in their countries but with interesting links back to home soil
What was interesting was the chapter on British writers who choose to set their novels elsewhere: a substantial bunch some of whom reflect the British expat experience abroad in their books.
We should also remember those literary explorers who have gone before and see how their footprints can be seen up and down the country  – PD James, Ruth Rendell and Agatha Christie to name but a few.
So we asked him where some of his favourite flags were:
Barry was keen to feature the whole of the British Isles and to form a large picture, a large map of all the crime fiction hotspots if you like.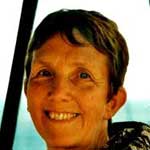 It was hard for him to place some writers (and in a chuckled agreement with the booktrail) we agreed that there were more fictional places that we realised. Val McDermid's Bradfield and Ann Cleeves' Partington and Valley Farm/Gilswick all in the very real and beautiful Northumberland.
The main challenge?
To feature the authors in a way that people can flick to the back of the book and find their locations that way rather then looking through the entire North East section only to find that Ann Cleeves also writes book set in the Shetlands.
Where are the Welsh flags?
Apparently Wales used to be considered too nice for crime to take place in and Scotland or London were considered more 'obvious' cities. There is quite a growing number of Welsh set dramas now though!

Having said that Ian Rankin's Edinburgh isn't exactly the city you would want to be involved in for real, but there are many places he's put on the map – now there are even trails of his novels and the sights in them –  so people do like a bit of gore.
Brit Noir in Sweden
Ruth Rendell  and her character of Jane Tennyson are huge in Sweden and they devour British Crime as we do Scandinavian. (BookTrail: Having been into many  a Swedish book shop I can vouch for this) Brit crime and especially books set in London seem to appear as exotic as Scandi crime does here. London for example is a city everyone knows but it's the digging deep into the high class levels and then to the grimier quarters all in one book that really gets them. It's the city which is international, but which has pockets of people from various class systems which makes interesting reading. The same doesn't really happen in Sweden.
Any region that is underrepresented in the crime fiction literary map?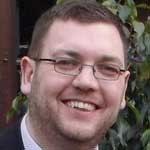 Barry originally comes from Liverpool but admits that he 'sounds like a Londoner' or someone from the South at least. His own home region of Liverpool is still underrepresented in his eyes although Luca Veste is really changing that landscape. Kevin Samson is also very good at putting Liverpool on the map!
Liverpool also has some hidden literary links that no everyone knows such as the Adelphi hotel which in its day was grand and where all the best people stayed. Charles Dickens for example. He still walks past here and imagines the great man not far away….
Thanks to Barry for taking the time to chat everything Crime Fiction and you should really go and buy Brit Noir now – it sold out at Newcastle Noir! –  and feast your eyes on Britain's Literary hotspots right now