The Chalet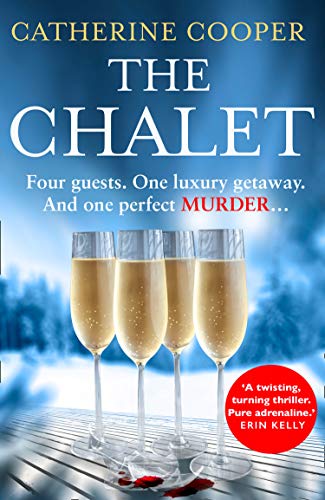 Why a Booktrail?
1998,2018: Two men ski in the French Alps and only one returns
What you need to know before your trail
French Alps, 1998
Two young men ski into a blizzard… but only one returns.
20 years later
Four people connected to the missing man find themselves in that same resort. Each has a secret. Two may have blood on their hands. One is a killer-in-waiting.
Someone knows what really happened that day.
And somebody will pay.
Travel Guide
Travel BookTrail style to the French Alps
La Madiere, a ski resort in the French Alps is the setting for the novel. It's fictional but is based on any one of the small towns/ski resorts in the French Alps. There's snow, mountains, ski runs and then a blizzard….
The claustrophobic confines of the ski resort might make you not want to visit one in real life! There is a real sense of a cold, wintery resort and that's before the blizzard hits! The atmosphere is cold and chilling. Not much room to escape the truth…
Imagine two guys going skiing and then only one returning. Twenty years later, friends go back to the resort and one of them wants answers….
Booktrailer Review
A gripping and very immersive read set in a ski resort in France. Characters you'll love to hate and the setting of all settings!
BookTrail Boarding Pass: The Chalet
Destination/location: French Alps, La Madiere  Author/guide: Catherine Cooper Departure Time: 1998, 2018
Back to Results