Gothenburg Book Fair
Gothenburg book fair goes online
Gothenburg Book Fair – Like many book fairs and book events this year, there's not been much happening in real life. Everything has been moved on line. Gothenburg book fair is one of these events and is a special time in the publishing calendar and not just in Scandinavia.
This year I'm right here. In Sweden that is, although I'm in Stockholm I am in Gothenburg in spirit. What new books do I need? Who are the up and coming Scandi authors?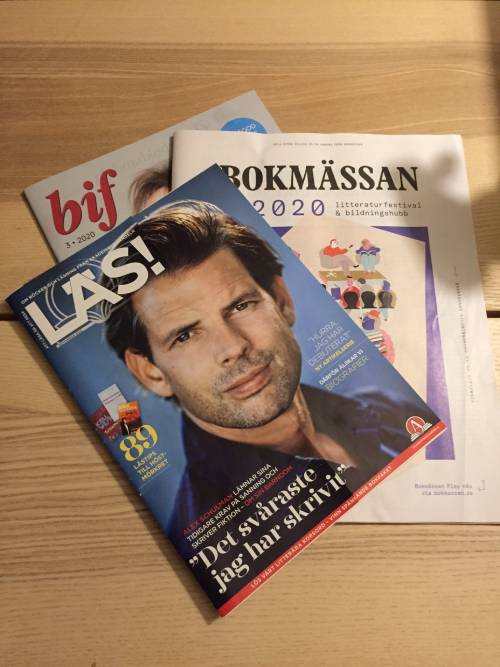 The Gothenburg fair is a trade fair and one for the public in equal measure. There's more of a mix of the two here normally with panels for readers, writers and deals being made between agents and publishers. Of course, London is like that too, but you normally can author spot more easily at Gothenburg (which is quite a thing amongst bloggers here I am told)
There are panels taking place tomorrow and over the weekend which I am VERY excited to be taking part in. I have stocked up on fika, tuned in my ears to the various Swedish accents I will no doubt come across and got my pen poised to jot down the names of books I know I am going to need.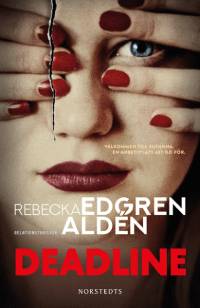 There's a book called DEADLINE by Rebecka E. Aldén that is apparently like The Devil Wears Prada on acid. THAT sounds interesting. Then there's the more personal novel like SURVIVORS from this man -Alex Schulman who has written about an childhood game that went tragically wrong.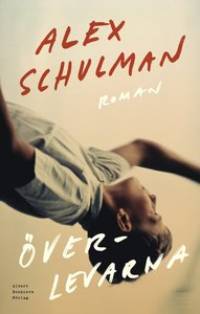 And THIS is the panel I am most looking forward to. It showcases my very own (unofficial) Swedish teacher, Camilla Lackberg and Rebecka E. Alden who I've just mentioned. PLUS  Mattias Edvardsson who also has a new book out called 'Good Neighbours' with the tagline  "How well do you really know your neighbours?"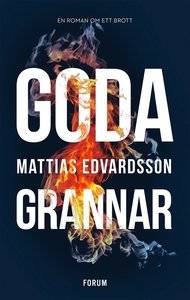 Just before that there's THIS crime writing couple appearing and Anders de la Motte! These are just two of the panels on this weekend.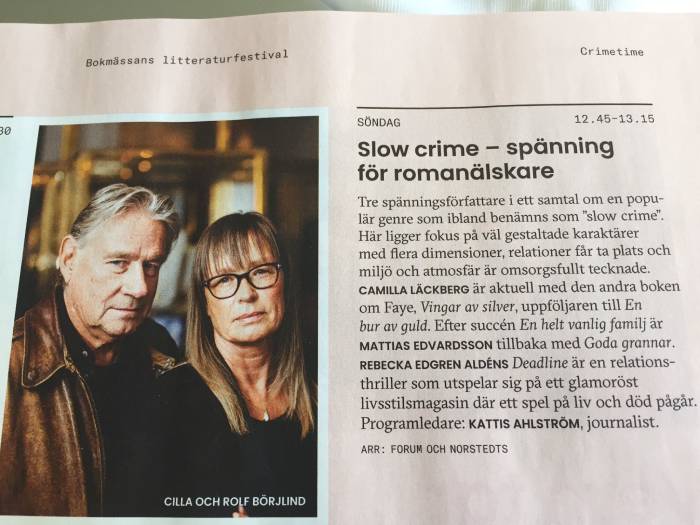 Then there's ARNE DAHL,  Camilla Sten and lots of authors who aren't translated into English yet I am really looking forward to writing about. There is SO much talent in Scandinavia and Scandi Noir is just the tip of the very creative iceberg!
Got to get back to that fika. Just had prawn and cheese spread on toast. Tastes so much nicer than it sounds trust me.
Susan