#BookTrailAdvent Day 12
Christmas is a time for books, family and capturing memories. One man does all this at once by reading books, talking about books and capturing Christmas and other moments in his photography.  A man who can capture what he sees in his mind's eye…with some skill….
What is your favourite novel set at Xmas time or somewhere where there is snow..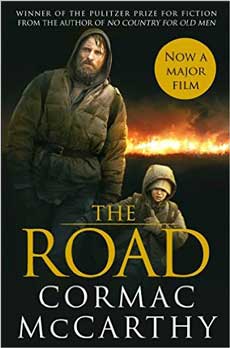 I don't really have a favourite Christmas novel, as I haven't read many! My favorite novel, where there is snow, has to be The Road by Cormac McCarthy. I'm pretty certain there was snow, from memory, but the film had it so that must count, right? Snow is often associated with a feeling of bleakness despite the white glow when the sun hits it and dazzles our eyes. McCarthy used this feeling well as the father and son endured the journey together and battled the elements of weather and being pursued. It also conveyed an apocalyptic sense of hope, much like Christmas when the relatives arrive!
Favourite thing about being a bookworm at Xmas
Christmas is a time to indulge in a hardback book as a gift. I don't treat myself to hardback books but this year I bought myself an early present, in hardback, of His Bloody Project by Graeme Macrae Burnet and I've asked for The Pilgrim by Colin Maclachlan.
Having a toddler leaves little time for reading when you use the downtime to write so any reading I do must be special!
I also enjoy reflecting on the books I have read over the year and the events I have been to.
How do you celebrate Christmas? Family etc?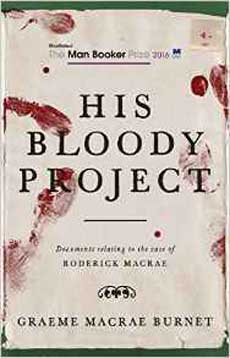 We have a Christmas Eve box that contains a family film, snacks and Pyjamas! We open this around teatime and watch the film before the children head for bed. It's become an equal part of Christmas and when we open the wrapped, box it means Christmas has begun.
Then we frantically wrap any remaining presents and hope they're asleep before we hang the stocking on the door and put the presents around the tree. We normally spend Christmas as the four of us and visit relatives over the festive period.
A favourite novel you always read or a genre you like reading with a wine by the fire?
I don't read a novel I've already read. I prefer to try something new and this way I get to experience some gold amongst the many books released each year. Having recently relocated to Scotland I plan to sample more works by Scottish writers that aren't crime related. I enjoy a story with a historical setting, at this time of year. This year, for the first time, we have an open fire and there's nothing like relaxing in front of it at the end of the day. It helps if it's lit…
What book are you going to be giving?
The Gruffalo In Scots translated by James Robertson.
Write the first line or two of an imaginary Xmas story….
It should have been a time for celebration. I had the dinner ready and the wine was resting by the Arga. I loved the initial embraces and the cold feel of coats on skin as the relatives arrived. This year will be different though as I'm transfixed at the blue rotating beam in the kitchen cabinet glass and aware of the banging in anticipation of being allowed access. Whoever is there can't come in yet as my kitchen floor is awash with a deep red fluid and the knife in my hand refuses to leave my side.
Yo Ho Ho.
Favourite books this year and ones you're looking forward to next year
I started off with a list and it went on and on! I have read so many great books that to name a few would be an injustice to the rest, so I'm going to leave it here.
I'm looking forward to seeing: The Lies Within by Jane Isaac, Matt Johnson's Deadly Game and Michael J Malone's, Dog Fight.
Thanks Ian for your bookish wisdom as usual and an insight into a Patrick Christmas. Ian lives here: @imdambassador