Author Mike Craven takes The Puppet Show to Cumbria
From stone circles to U-Boats to flying saucers, Cumbria's rich history has it all . . .
That's quite an opening line isn't it? That was the response Mike Craven wrote when asked to sum up his book in one sentence. That's the start of a good book chat, right?
So, Mike took The BookTrail to Cumbria to see what this part of the world inspired his writing….
Author Mike Craven takes The Puppet Show to Cumbria…..
Cumbria, my home county, was once part of the ancient kingdom of Rheged. It has a history that predates King Owain by almost 4000 years and I can pinpoint the exact moment my fascination with Neolithic stone circles began. Before becoming an author I was a probation officer, and our annual staff conference was held at Shap Wells, a grand hotel built in 1833 to accommodate the growing number of visitors to the Shap Spa: a naturally occurring spring with supposedly restorative qualities.
I took an interest in Shap Wells as it had been repurposed in 1941 as a prisoner of war camp for senior U-Boat and Luftwaffe officers, two of whom mounted a famous escape attempt. Feigning toothache they were taken to Carlisle for treatment where they gave their guards the slip before making their way to a nearby airfield. Disguised as Dutch airmen, they commandeered a plane and managed to fly all the way to East Anglia before running out of fuel and crash landing. Still in disguise, they were treated to a meal in the officers' mess at RAF Horsham, before being identified and returned to Shap Wells!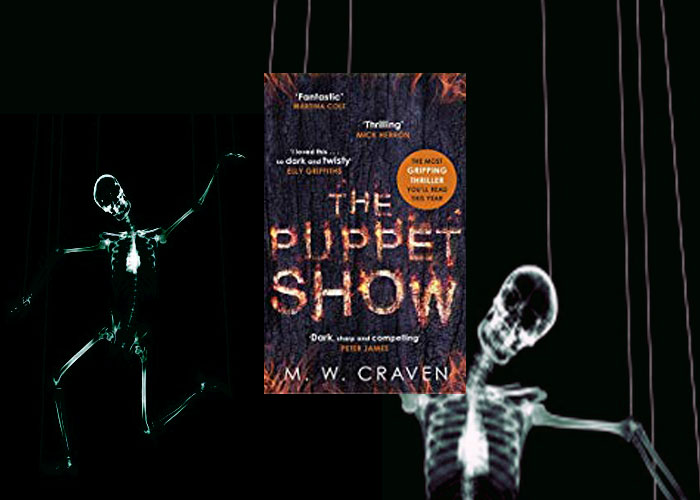 While I was being shown the remnants of the old searchlight towers – they're still there if you know where to look – I was told about the Shap Stone Avenue. It's a nearby megalithic complex and I've been hooked on these prehistoric sites ever since. With 63 stone circles, and over 1000 henges, barrows and standing stones, Cumbria is the most densely populated county in England for prehistoric sites. Some are internationally famous and rival Stonehenge and Avebury.
Castlerigg near Keswick, the oldest remaining circle in the country, set as it is against the backdrop of the Lake District's highest peaks, is surely the most dramatic. Now, aerial lights supposedly hover over the site.  Its 5000-year-old history now also includes an association with UFOs! Go figure that one out.
And what about Long Meg and Her Daughters, the third largest Neolithic site in the UK? The Daughters are the circle's stones, while Meg, a 12-foot monolith, stands just outside. Rumour has it, the daughters are a trapped coven of witches and if anyone successfully counts the stones the spell will be broken and they will be freed. I've tried, and although nothing really happened, I did see a Goth on the way home . . .
"It almost seemed rude not to put a serial killer in amongst all that history."
I put Washington Poe in the middle of the most isolated part of Cumbria: Shap Fell. It's a wild and extraordinarily beautiful place, all ancient moorland and ever-changing weather. Poe has to draw his own water from a well, cut his own fuel and walk two miles to the nearest road. The isolation and harsh landscape matches his character, something I was able to use in The Puppet Show, and the upcoming sequel, Black Summer.
A lot of these sites are off the beaten track though, but they're well worth visiting. In doing so you'll also avoid the tourist honeypots – they can get pretty busy during the holidays – whilst seeing some of the most beautiful, unspoiled scenery in the country. And, despite the gruesome events of The Puppet Show, there's not a single serial killer in sight . . .
Thank you Mike for one of the creepiest Booktrails ever!
Twitter:  @MWCravenUK