Moving Abroad – An Adventurer explains
Ever fancied moving abroad? What is involved and what do a lot of people say they'd wished they'd known before going? Now I've been sent this rather interesting account of one man's experience in finding out these questions for himself. You might think you know what to expect from this book but like the expat experience itself,  it's a unexpected mix of surprises, shocks and of course laughs. As well as some very useful tips for you if you're thinking of taking the plunge yourself.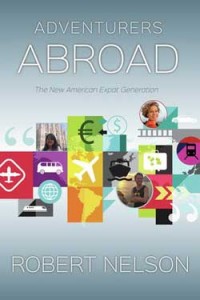 Having lived abroad myself for a while, I was interested to read about other people's experiences of this. Like sitting in a cafe and talking about why people move to another country in the first place.
This book by Robert Nelson looks at several American expats and why they wanted to move in the first place then follows them during the ups and downs. Now this reads like chatting to people in the coffee shop or bar as they chat and tell you what happened to them, making you think what you would have done or would do differently.
It was interesting to read of so many motivations and reasons for why  people move but what I found interesting is how they integrated into their new life. Brought back memories of the ways you find out how to live a new life whilst not forgetting your old one and getting a whole new viewpoint on your home country.
Moving abroad isn't as easy as it might sound  – and the people in this book show you it's the little things such as the cultural nuances, the different ways food is prepared, the way you get so used to something that you question if something simple like buying a bus ticket has to be so different.
This book would be a good way to test things out and think if you've considered what you need to to move away – and the story of the American woman living in Marseilles was particularly interesting.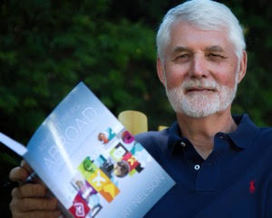 If you're nosy like me, then its great to meet up with these people and hear the funny and the sad stories. For everyone has a story to tell, and the expat ones are some of the funniest.
It was interesting to see how the author Robert Nelson himself had come to write the book and to what his own experiences had been. Mexico was his country of choice and despite moving back to San Francisco was more and more interested in the other people who had moved or those who were thinking of moving.
If you're one of them then this collection of things to do and things to avoid would be a good way of trying it all out before you take the plunge. And you do get to meet some interesting people in the process!
Clare Booktrailer
Booktrail Boarding Pass Information:
Twitter : @MYIAdventure
Facebook: /MyInternationalAdventure