Under the Italian Sun set in Umbria by Sue Moorcroft
Sue Moorcroft's travelling to Umbria
Sue Moorcroft has some of the best stories set in sunny climes and some of the best covers too. There are shades of happiness and sadness in this story however as it's about finding out about your roots, the family you never knew you had. Imagine reading a chapter of your life you never knew was yours?
Come to Umbria to find out what happens to Zia-Lucia Costa Chalmers! One of the best names of a character I've read for some time.
Setting: The Umbrian mountains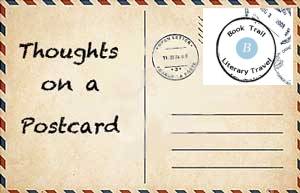 #Bookreview
Take yourself off to Umbria in the Italian mountains
This is a  lovely visit to the Umbrian mountains! Oh Sue transports you there with Zia her main character. There is  added interest here as she is in the country to find out about her past, her family and her future. I was invested with Zia and her discovery from the start. I put myself in her shoes and thought what I would do in her shoes. You'd have to go and find out about your family wouldn't you?
It's not an easy journey and as she delves into one clue after another, there's plenty of shocks waiting for her. The cover of this book might suggest a cartoon oasis of Italian sun, but the storyline has some really serious issues to consider. It was emotional and I really did care what happened to Zia.
I realise it's a cliche to say that the main character goes on a journey – but she does – both physically and mentally! It must be hard enough finding out family secrets without having to travel the world to do it. There's also the fact that Zia feels lost and is desperate to set down roots and have a fresh start in life. Sue gives her characters and readers plenty to think about!
Oh but let's get back to that setting for a moment –  the lovely descriptions of the Umbrian region will make you long to travel -you can practically feel the sun on your face, taste the wine and smell the food
Twitter:    @SueMoorcrot            Web: www.suemoorcroft.com