On track for some stories set on a train?
Sarah Jeffery, a very keen and supportive booktrailer has only gone and got her name in print! She's live on Amazon and everything! How proud is the Booktrail to have exclusive access to this selection of fab short stories all on the theme of train journeys..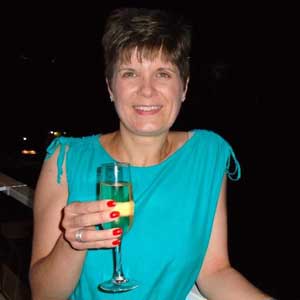 Sarah Jeffery tells us more:   OFF TRACK
So, who's on board?
The Writer's Playground is a writing forum ran by Urban Writer's Retreat  – it offers online writing retreats on the forum; one-day writing retreats in London; a residential writing retreat in Devon; and the Sixth Month Novel Programme.
The Playground is a very supportive writing forum for writers at all stages of their writing career from beginners to published authors. It is an an online home for writers that provides some things all writers need to help them along the way: accountability, motivation, support and friendship.
Over a year ago, editor Amie McCracken,  who runs the Six Month Novel Programme with Charlie from UWR, proposed the idea of publishing a short story anthology in aid of charity. We all agreed to get on board (sorry for the train pun) and came up with the theme and started working on our short stories. The overall process took longer than expected as Amie had her son, so took maternity leave, but we got there in the end.
The only one that springs to mind at the moment Is The Girl on the Train by Paula Hawkins, probably because I saw the film a couple of weeks ago.
Tell us about your story and why you wanted to write it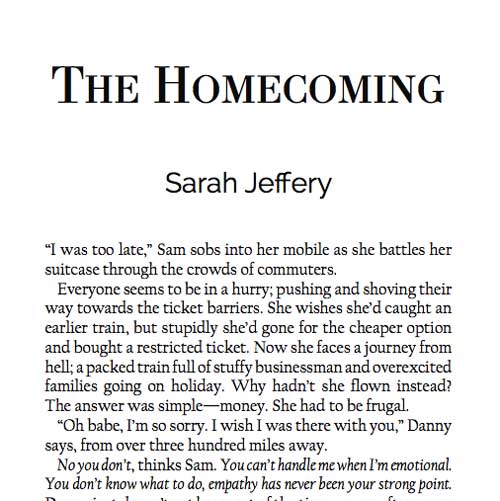 My story is called The Homecoming and it is about a woman called Sam who has to make the difficult decision whether to reconcile with her dying father. She hasn't seen him for several years and no longer speaks to her family in Newcastle but decides to make the journey to see him. Whilst she is there she also begins to think about her failing marriage and why she is so unhappy. If I say anything else I will spoil it for the reader. While the story isn't autobiographical I have had a difficult relationship with my dad over the years and that inspired me to create Sam's story. Then when I started writing the story, I took a different turn by adding the second failed relationship with her husband Danny, and it went from there.
What do you like to read and what are you reading now?  Kindle or real book?
I am an avid reader and enjoy reading different genres but often find myself swaying towards crime or psychological thrillers. I love books with really good twists, especially if I don't second guess them.
I'm currently reading Too Close for Comfort by Eleanor Moran, which is brilliant as it is definitely keeping me guessing. Just as I think I've worked something out another twist comes along, the plot is very clever and I can't put it down.
Nothing beats reading a real book, but I do read a lot on my Kindle as I commute to work every day so it is much more convenient to carry my Kindle in my handbag.
How excited were you to see the book on Amazon?
We are all very excited to see Off Track on Amazon. To be able to say you're a published author is still rather surreal and it has definitely inspired all of us to continue writing.
Are you planning to write a novel next and if so have you got any ideas?
Two years ago I completed Urban Writers' Retreat's first Sixth Month Novel programme and did write a first draft of a novel. After trying to work on a second draft I finally realised that it wasn't going anywhere and that it wasn't the book I was supposed to write (if that makes sense). So I'm now trying to plot another novel idea which follows two protagonists' stories across two decades – and that's all I'm saying at the moment.
This book is perfect for a Christmas present as all the proceeds go to charity do they? So it's a gift that keeps on giving!
All the proceeds from Off Track go to The Ministry of Stories which is a non-profit organisation in East London dedicated to helping children and young people discover their own gift for writing. Hopefully we can help the next generation of writers find their inspiration.
With huge congratulations to Sarah, Amie and the rest of the train travellers who have put OFF TRACK together – Thanks for the ride!