Thriller set on a cruise ship – Distress Signals – Catherine Ryan Howard
Take a cruise from Cork around the Mediterranean
Thriller set on a cruise ship – Distress Signals – Catherine Ryan Howard – Distress Signals are not what you want to hear way out in the middle of the sea…….this thriller puts you on a luxury cruise with a deadly destination and it's a fun and breathy read to find out what is going on. A lovely cruise from Cork around to Barcelona and Nice seeing the sights, enjoying the peace and quiet of sailing at sea… haha well forget that in this book!
A man sees his girlfriend off at the airport. She's off on the cruise for work. Flying to Barcelona to join the ship. But that's the last he hears from her…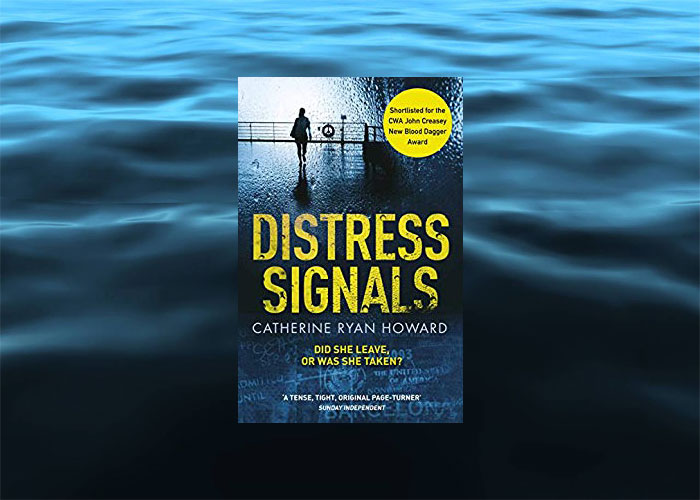 Setting: A cruise ship in the middle of the Med ocean

#Bookreview
@thebooktrailer
Take care if travelling on a cruise ship anytime soon! This novel might change your mind or at least see people, crew and consider the maritime laws VERY differently indeed!
What a thriller! I was immediately drawn in – that prologue! – and the action never let up. Twists and turns aplenty so that your stomach churns like the waters below. Where do I start with this review?
The premise is compelling to the extreme : Adam's girlfriend has disappeared into thin air. He thought she was in Barcelona on work trip but she was on this cruise and possibly with a man….work think she was at home ill…..so where on earth is she now? Adam tries to find out the truth but no -one seems to want to help. What was really interesting here was the way he tried to reach out to local police in Cork, then wider afield only to find out that maritime law has some very interesting theories of who is to blame, who has jurisdiction when a crime is committed on a ship miles out to sea…in the middle of nowhere…
It's a locked room type mystery isn't it? A moving ship with so many narrow corridors, locked doors, secret hideaways….crew that may have aulterior motives, passengers who may not be what they seem? Ooh this was just screamingly exciting! The author is well versed with life on the ocean waves as I've been on a few cruises ( not as posh as this one) and the routine and rhythm of life at sea, the etiquette, the sense of cabin fever etc is very well ingrained into the main story. You will feel seasick at points, it's that realistic.
If that's not enough, there's also a second thread woven into all this – a mother, a crew member of the same ship, looking for someone too…(this thread was hard to read at times given that abuse was part of it)
This thriller gets five stars to its rock sold plotting and pacing, the fascinating use and exploration of maritime law and the clever way social media can be used.. at sea..
A totally immersive and exciting read. Imagine reading this on a cruise ship though – I'd never sleep again!
Twitter: @cathryanhoward Web: catherineryanhoward.com