Thriller set in England – The Other People C J Tudor
Drive up and down the Motorways of England with C J Tudor
Thriller set in England – The Other People C J Tudor – Wait, hold on! What do you do if you see a child in the car in front of you? Wave? What if it's a strange car but YOUR child is inside on the back seat? This is the opening chapter of C J Tudor's latest thriller. The Question is…and yes it deserves a capital letter as it's a big question….Who are the other people?
Racing read set a lot on the motorways of England…..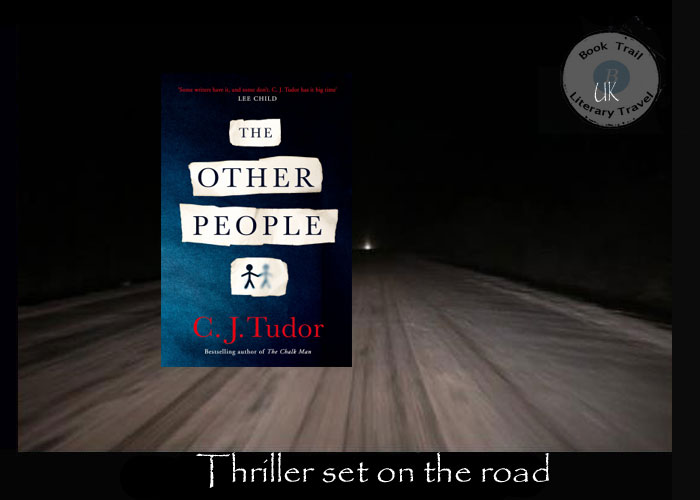 #Bookreview
Oh how I enjoyed this one!  Applause to C J Tudor who has really got those twisty twists in this novel! It was the kind of book you have to read in one go – or two at most – as the action and pace are so constant and gripping that it is hard to put the book down for fear of changing events or missing the next dash for the next clue. Very cleverly written.
There's creeepiness in the everyday with C J  Tudor – a man searches for his daughter who others believe to be dead. He then follows a car on the motorway and reads the stickers on the back window  but then he sees his daughter at the window. How can this be? The POV then flips to Katie, a single mother who sees Gabe at the service station where she works every day. then there's Fran and  little Alice who are on the run for some reason. There's also the enigmatic Samaritan who works to help people stranded in life or on the road and he wants to help Gabe. How are all these people connected. And WHO are THE OTHER PEOPLE??
Well that would be telling, but what  I will say is that it's so much fun finding out! Characters are well developed and you can understand if not condone their actions. Troubled people in this book with a question of how far you will go for justice, for a loved one? Makes you think. I was intrigued to see how each of them were going to be connected. Add in a supernatural thread which is freakishly good and you have Tudor magic right there. I would even say that the novel would have been just as good without this, but it did add a few spine-chilling moments. You will never collect pebbles or hear the noise they make in the same way again. As for mirrors,,,,
A great, fun and very pacey read. Stephen King-esque with elements of The Chain but with added chills.
Twitter:   @cjtudor