The Smell of Fear – Spanish thriller set in Valencia
The Smell of Fear – Spanish thriller set in Valencia
Starting the Spanish fiction week on The BookTrail – this is a really cool thriller that I had the pleasure of reading recently. Out in Spain in August, it's about a worker in the Valencia zoo who soon discovers that someone is out to kill some of the animals. She has to stop it. But her complicated life – a partner and a lover not to mention issues with colleagues could make things very complicated indeed.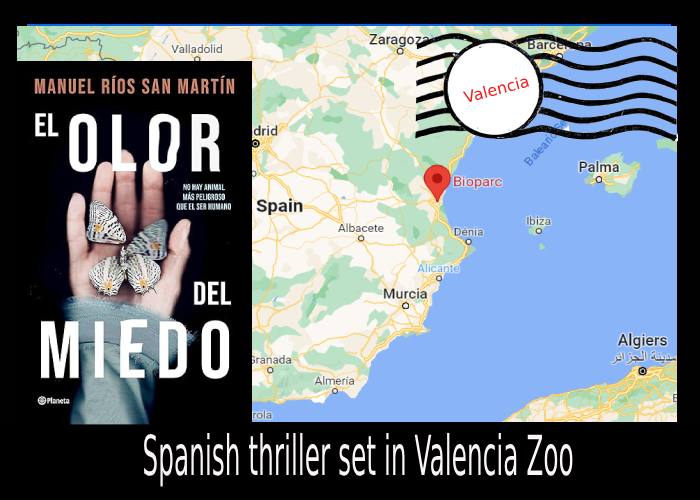 Boarding Pass Information : Valencia
Destination : a zoo
Author guide: Manuel Ríos San Martín 
Genre: thriller
Food and drink to accompany: nothing that comes from animals!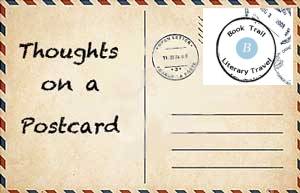 #Bookreview
A novel to transport you a Valencia Zoo
This book was set firmly in a zoo. It's a very unique crime novel in that the killer is set on killing animals in the park and potentially humans too. Is the life of an animal worth less than a human? It is a good question and one that is explored.
I feel that first of all, the title of this novel is very misleading. It makes it sound like a novel where fear is on every page. There is a lot of suspense but the setting of a zoo makes this less exciting in some ways but more intriguing in others. The protagonist is in a relationship with a women and she also has a lover. This is perhaps the real focus of the novel as the complexity of the relationships and her life are what drives this novel. Elena is the one who wants, who needs, to find who is responsible for the animals death. She fears she could be next.
I guessed the killer and the reasoning behind the deaths early on but I still wanted to read to find out. The zoo setting really intrigued me as did the question – is the life of an animal worth less than a human? Should the death of an animal be treated any differently in this case?
I am intrigued to see what this author writes next.

Twitter: @mriossanmartin