The Secret Diaries of Charles Ignatius Sancho by Paterson Joseph
Charles Ignatius Sancho – a real figure from history
This kind of novel excites me. Someone has taken a key figure from the past and essentially brought him to life. Given him a voice. When you realise that most of the story around him is true, then it becomes all the more interesting. This is gripping stuff. Charles Ignatius Sancho was was a Black British abolitionist, writer and composer. Born on a slave ship in the Atlantic, Sancho was sold into slavery in the Spanish colony of New Granada but it's what happened next which is even more truly remarkable….
"Meet Charles Ignatius Sancho: his extraordinary story, hidden for three hundred years, is about to be told."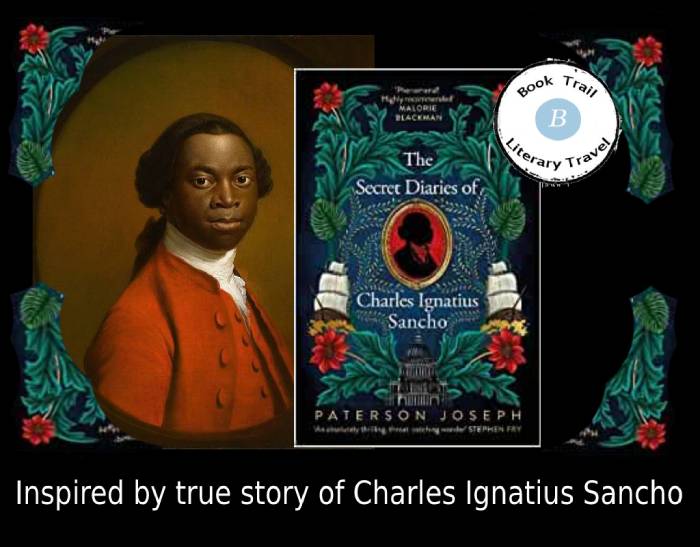 Boarding Pass Information :  The Secret Diaries of Charles Ignatius Sancho
Destination : London
Author guide: Paterson Joseph
Genre: Historical fiction, inspired by true story
Food and drink to accompany: rice and beans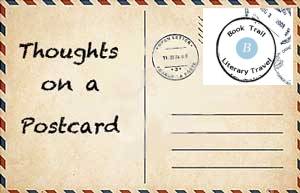 #Bookreview
A novel to transport you  back in time to a key part of British (Black) history
I love the kind of story where an author takes a real person from history and gives them a voice. The kind of story that really makes you think and wonder what else there is to learn about such iconic figures of British history. I had heard of Charles Sancho but didn't really know much about him so this was a real eye opener.
This is a story about a British Aboloitionist who started life on a slave ship himself and then went on to be a force behind it ending. In 1729 when the baby is born, life is tough for slaves and black people in general so he is up against it in more ways than one. He manages to escape slavery and ends up running from those who want to cpature him like an animal. He is rescued in more ways than one, but it's his strength and determination that really saves him. Against all odds.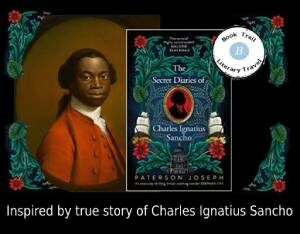 The real strength of this novel was how Sancho told us his story himself – in a series of memoirs and diaries. He takes the reader through his life. I was truly fascinated and kept having to remind myself that this was based on a true story. Charles went through so much and still came out on top. He was teh first Black person to vote in Britain. He led the fight to end slavery. Now just sit and think for  a moment of the huge challenge and seemingly impossibility of both of these things.
Then I read the author's note. This is a man who has been fascinated with Charles for so long and felt he had to be the one to tell his story. I realise now the author is an actor I've seen loads of times – didn't put two and two together for some reason. The best person to tell the story with such a deep interest in Charles' story and history.
I'm so pleased Paterson wrote this and shared Charles story with the world. I loved this – it was sad, heartwarming, heartbreaking and epic in scale. It was also humbling and inspiring. Highly recommended.

Twitter:     @ignatius_sancho