The Party House in Scotland with Lin Anderson
The Party House in Scotland
The Party House in Scotland with Lin Anderson – The villagers of Blackrig in the Scottish Highlands are outraged when they find that the nearby estate plans to reopen its luxury 'party house' to tourists. The locals are against it and fighting breaks out. In the ensuing chaos, the house is damanged and the body of a young girl is found in the wreck. A teenager who went missing five years ago, never to be seen again – until now.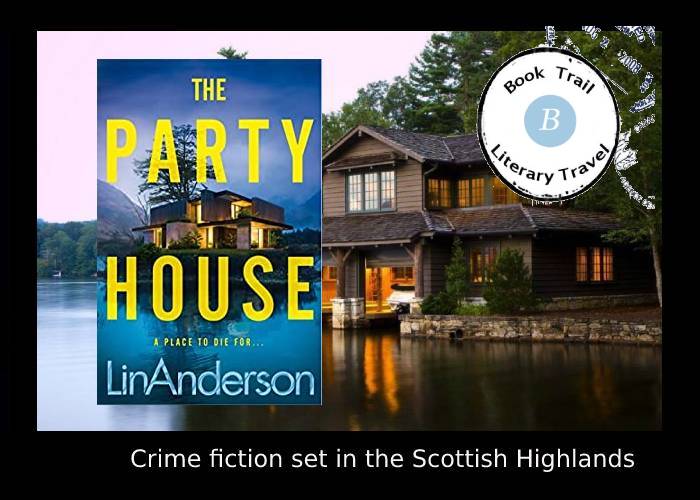 Boarding Pass Information: The Party House
Destination : Scottish Highlands
Author guide: Lin Anderson
Genre: crime thriller
Food and drink to accompany: party platter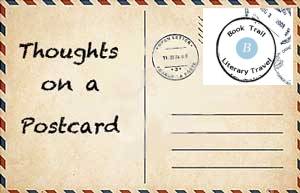 @thebooktrailer
#Bookreview
Novel to transport you to a party house in the Scottish Highlands
The fictional village of Blackrig is the setting for this standalone drama. A party house is reopening to guests but there are many against this since the parties were notorious. Parties held during lockdown resulted in deaths. Children died. So, you can imagine the feeling when this place is going to open its doors again. No suprise really when there is a break in and things are destroyed. What is a shock is the discovery of a dead body.  To make matters even worse, it's the body of a dead 17 old girl who went missing several years earlier.
Scene set, this is a slowburn but very fine mystery. The setting itself is particularly good. Who else really wants to go to a party in a house in the Scottish Highlands? The house and grounds are evocative and the stuff of fairytales with its forests, deers and the mention of a  certain Fairy Glen…..
The Party House felt wild and raw in its setting but within the walls, the book oozed claustrophobia. The guests were not the kind of people you would want to mingle with. The locals are angry and so tensions are high. The danger is bubbling along with the champagne and you wait for that cork to pop and for all hell to break loose.
A writer who mixes fine writing, a gripping plot and manages to reflect the Covid times is a good one indeed. We all remember the Covid days, and they are still with us in many ways. The whole set up here works well together and I was  invested in what would come of the party and its aftermath.

Twitter:  @Lin_Anderson Web: lin-anderson.com