The Party House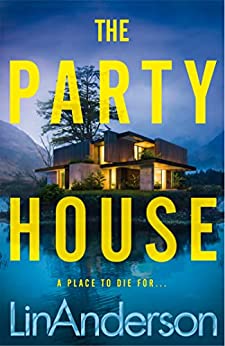 Why a Booktrail?
2000s: The Scottish Highlands  is getting a party house…..
What you need to know before your trail
Devastated by a recent pandemic brought in by outsiders, the villagers of Blackrig in the Scottish Highlands are outraged when they find that the nearby estate plans to reopen its luxury 'party house' to tourists.
As animosity sparks amongst the locals, part of the property is damaged and, in the ensuing chaos, the body of a young girl is found in the wreck. Seventeen-year-old Ailsa Cummings went missing five years ago, never to be seen again – until now.
The excavation of Ailsa's remains ignites old suspicions cast on the men of this small community, including Greg, the estate's gamekeeper. At the beginning of a burgeoning relationship with a new lover, Joanne, Greg is loath to discuss old wounds. Frightened by Greg's reaction to the missing girl's discovery, Joanne begins to doubt how well she knows this new man in her life. Then again, he's not the only one with secrets in their volatile relationship . . .
Locations
Reset
Scotland - Scottish Highlands
Travel Guide
Scottish Highlands
The author states in her author note that the village in her novel is fictional. There is no Black Rigg and to be fair, you'll be pleased there's not when you read the novel.
The novel is clearly set in the wonderful and rugged Scottish Highlands. The village of Carrbridge is mentioned but the author says the novel in her book is a mix of many villages in the area.
The scenery is rugged and wild and there's excitement when arriving at the party house as even though it's remote, you know there are going to be problems here. This landscape is stunning so you can see why the locals would be against anything spoiling this area.
BookTrail Boarding Pass:  The Party House
Destination/Location: Scottish Highlands  Author: Lin Anderson  Departure: 2000s
Back to Results