The Manhattan Girls set in New York by Gill Paul
Dorothy Parker and the Manhattan Girls
A novel about Dorothy Parker and her circle. Dorothy Parker is a poet, a member of the Algonquin club and has the sharpest wit of anyone. Added to this, the blurb on the novel started in a way that immediately made me want to visit Manhattan with Dorothy Parker and her friends straight away:
The war is over, fashions are daring, and bootleg liquor is abundant.
What are you waiting for?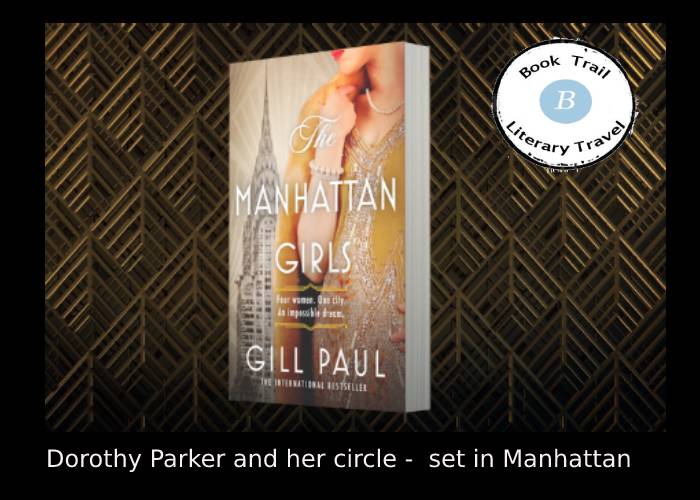 Boarding Pass Information : The Manhattan Girls
Destination : New York City
Author guide: Gill Paul
Genre: Historical fiction,  Dorothy Parker's life
Food and drink to accompany: Whatever you want, just make it fabulous darling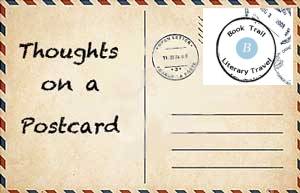 #Bookreview
A novel to transport you deep in the heart of Dorothy Parker's circle
What a wonderfully fresh and fascinating novel! Oh this isn't your usual novel, it's a visit with four new friends, drinkingcocktails, plyaing cards, eating good food, hooking up with dubious men and just loving life!
I was immediately thrust into bustling and glamourous New York.  With a cocktail in my hand and my flapper dress blowing in the wind,  I ran from one speakeasy to the next before finding my way back to the Alconquin Club to play cards with four new friends. One of these friends is Dorothy Parker – a poet and wit. I knew nothing about this woman to be honest but I feel I really got to know her during this novel. I was there sitting beside her playing cards, laughing at her jokes,  hugging her friends and I had a great time!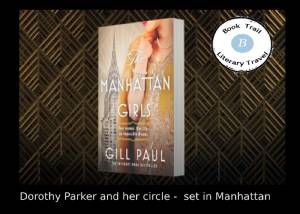 The Manhattan Girls of the title are Dorothy, Jane, Winifred and Peggy. Jane is the first female reporter for the New York Times,  Winifred is an actress and Peggy is an assistant at a magazine. Quite an unikely bunch you might think, but what fun getting to know them! This is the kind of group you really want as friends. Different, but always there for you. They always have your back even if you share different opinions or even morals. What happens in these meetings, stays in these meetings – it's a bit like Fight Club but with glitz and glamour of the 1920s.
As well as a really good time with some very iconic women, this was a spotlight on the life and times of women in 1920s New York. Whatever your status or wealth, women at this time had struggles. They fought for equality at work and, indeed at home.
What I love about Gill Paul, is the way she takes a real event or person from history and then gives them a voice. Some of this might be imagined but it's as if she went back in time and sat with Dorothy Parker and had her whisper in her ear. It's evocative, fresh and fun. A rolicking good read and I need to see this on the big screen!

Twitter:(@GillPaulAUTHOR