The Last to Disappear set in Finland with Jo Spain
Last to Disappear in Finland
The Last to Disappear set in Finland with Jo Spain. You always know you're in for a treat with a Jo Spain thriller but oh my….this is her best yet. I got to go to a luxury resort in Finland, eat reindeer pizza and visit Santa's village. However, the main visit was to Lake Inari, where a victim is found…..
The town of Inari is in Finnish lapland and it's a fascinating place judging by what I discovered after reading this. This is a thriller of the highest degree. Dive in…..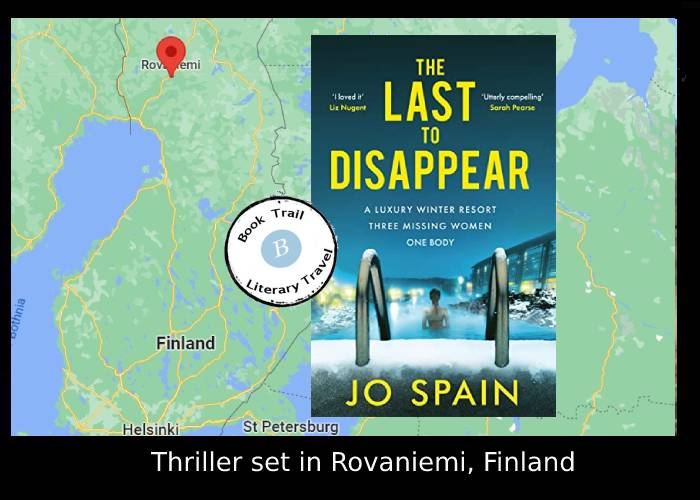 Boarding Pass Information : The Last to Disappear
Destination : Finland
Author guide: Jo Spain
Genre: thriller
Food and drink to accompany: Reindeer pizza and beer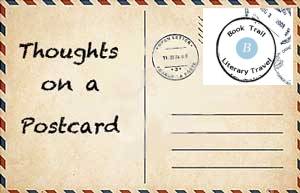 @thebooktrailer
#Bookreview
When you think of Lapland, you think of snow, Santa and Reindeers right?  Well, the Jo Spain version has freezing lakes with dead bodies, annoying tourists visiting Santa getting in the way of a police investigation and as for reindeers….well we have reindeer pizza!
The cold setting seems to fit perfectly with the crime that takes place. Koppe and Rovaniemi in the novel are cold and univiting. They are small towns, remote and only visited by those who want to see the Northern Lights. Tourism fuels this area but there is a killer in the crowd.  Alex heads here to hunt to find out who murdered his sister Vicky. Agatha is the policewoman in charge and the two join forces to try and find the truth as this is a small town and nothing is as it seems.
As well as this storyline, we meet Kaya in the past who runs into trouble and who finds out that there
The characterisation was spot on. I particularly loved Agatha and would love her to be part of a series. Her past, family and humour are unique and fresh. Alex and Agatha make a good team and it was fascinating to find out what secrets and stories they both had in their pasts. It read like a film in many ways – the camera clearly panning to a new character and scene so everyone got their speaking part and it was very clear to follow.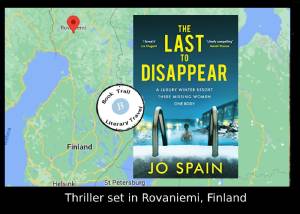 There was a good balance of story, cultural snippets and characterisation. Stories from the present and past which combine in a very clever way. The tone of the novel was very sombre i found which added to the overall remoteness and claustrophobia of the whole set up.
Highly recommended and please get this on a screen soon. To be honest, this read like a film as it was cinematic, gripping, dramatic and if it's half as good as the version that played out in my head, you are in for a treat!
Twitter:  @SpainJoanne   Web: