The Lamplighters set in Cornwall by Emma Stonex
Locked room mystery set in a lighthouse
A fascinating read set in a lighthouse in the rough seas around Cornwall. It's actually inspired by the true life mystery of three lighthouse keepers who did actually disappear from an island in Scotland back in 1900. From the Flannan Isles in the Outer Hebrides, the author takes us to Cornwall 1972 and 1992 to evoke a time and place, mystery and suspense of the original event…
…but this is a fictional story which more than stands up on its own……

Setting: A remote lighthouse…..

#Bookreview
A novel to transport you to a real-life locked room mystery set in a lighthouse
There's something about a locked room mystery that gives me the excited chills. Something about a locked room mystery based on true fact makes me shiver with excitement so much I can barely breathe. So, it's fair to say I went into this novel breathless. I didn't get that back until the end of the book. I almost fainted from light-headedness. Lots of chocolate necesary to recover. Well, that's my theory and I'm sticking to it.
This story is based on the true life mystery of the disappearance of the lighthouse keepers from the Flannnan Isles. I have always been fascinated by that story and remember reading about it, so to take this and retell it via fiction seemed like a genius idea.
The setting and atmosphere of this book is simply stunningly evoked. The author has relocated the story from the Outer Hebrides to Cornwall as well as the historical dates, but the tension and creepiness factor is well and truly established.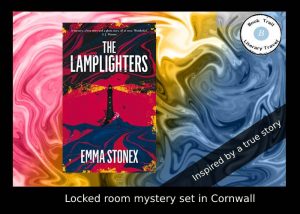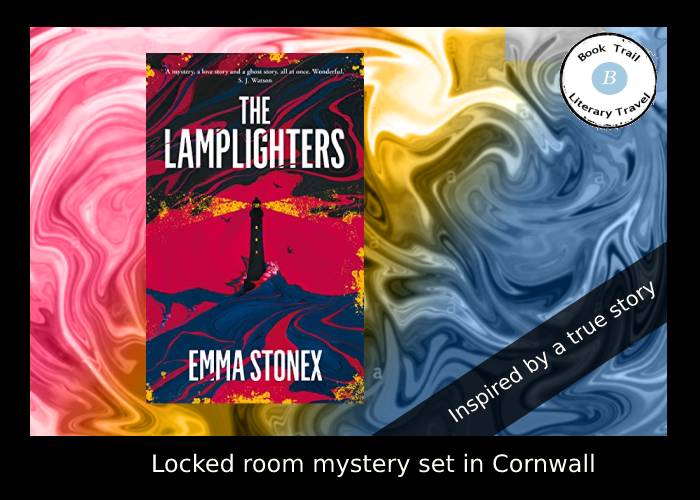 Lighthouse keeper by nature work in solitude, in some of the most inhospitable conditions ever. Wild seas, cold waters, fierce winds and darkness. An impending sense of doom and foreboding. Then there's the mysterious events inside – such as the clocks which have stopped for no apparent reason….
The author has done an amazing job with scene setting as well as storytelling. She tells the story with heart and soul and it was  a real treat to read. Brilliantly evoked the sense of loneliness and despair. Breathe, breathe.
The characters in the story were the real draw here too. Three men who each come to the lighthouse for their own personal reasons. Three women, left behind, with their own stories to tell. I loved the fact this was the story of those left behind as well as those lost. Where DID they go?
I thought this was a real treat of  a reading experience and I felt moved by the ending too. Highly recommended for an immersive reading treat and locked room mystery to take your breathe away.
Breathe breathe.

Twitter:     @StonexEmma