The Greatest Polar Expedition of All Time – Markus Rex
A thrilling account of a 21st-century Arctic mission! The Greatest Polar Expedition of All Time vividly describes one year aboard the Polarstern, a powerful ice-breaker ship that journeyed deep into the Arctic in 2019, carrying over 100 scientists and crew known as the MOSAiC Expedition.
Follow the journey below!
Boarding Pass Information: arctic
Author guide:  Markus Rex
Genre: non-fiction
Food and drink to accompany: nothing if you get seasick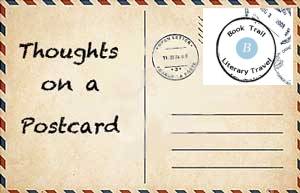 @thebooktrailer
#Bookreview
Markus Rex was the man to write this book. Not only is he head of the Alfred Wegener Institute for Polar and Marine Research but he's also got a great deal of experience in going on missions to the Arctic and the Antarctica. He goes to many other remote regions around the world studying the effects of climate change. If that weren't enough, he is head of a unique research collaboration of around 90 institutions from more than 20 countries.
I found this book both illuminating and insightful. What a way of getting to experience this kind of expedition go to the far-flung countries of the world and see it all through the eyes of a captain?
There's passion and insight of course in the book but what impressed me most was the level of science and relevance to our world as well as the sense of adventure. The fire that every serious adventurer or traveller has within them comes out loud and clear in this read. It was gripping and even felt a little dangerous as it was so vividly described.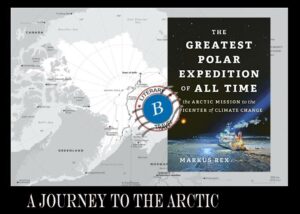 I am not a science person but find facts about science and how it affects our world really interesting. Apparently, there was a documentary on Canadian TV about the Mosaic expedition an this is now something I would like to see.
But do you know what? Apart from the science, where this book really excels is how it shows you, involves you and fully immerses you in the daily lives of those on the expedition. The rough conditions at sea, the harsh coldness and the long dark days and nights. The way the team had to practically build camps, villages even. This would be home whilst they did their experiments. And wait until you experience the other challenges they faced – the weather, the storms, the animal predators….
The climate crisis might be the central them here but it was the human angle for me that really made the book shine.

Web: Interview with Markus Rex – mosaic-expedition.org