The Girl Who Died set in Skalar, Iceland by Ragnar Jónasson
Skalar set mystery by Ragnar Jonasson
The Girl Who Died set in Skalar, Iceland by Ragnar Jónasson – Imagine the smallest, most remote village in Iceland. Add Ragnar, a chilly atmosphere and that added bit of magic, Ragnar has created something very darklu chilling and ultimately captivating. Plus, it's typical Ragnar…a slow and steady build up of tension and what else? Well, that would be telling..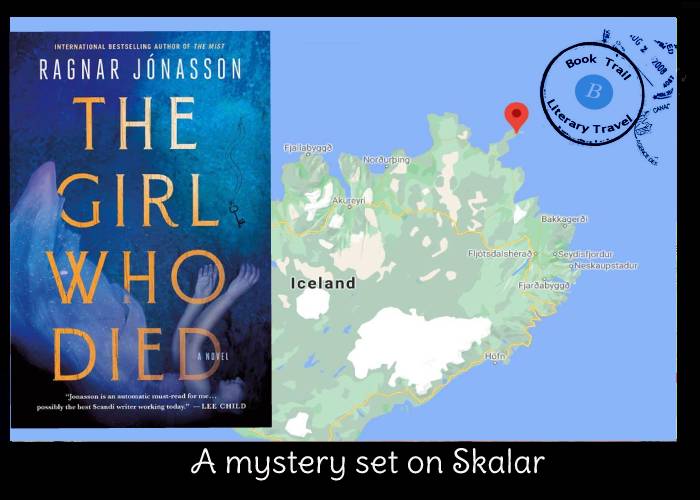 Setting: the edge of the world!

#Bookreview
This novel transports you to the edge of the world
Ragnar is already a favourite author of mine but he's done something very special with this novel . He's introduced me to perhaps the creepiest, most remote, chilling place in Iceland. Sent a young teacher off there on her own and then…well, you will want to find out, I can tell you.
Where this novel takes you…
Skalar is a real place but it's an abandoned one -a ghost town if you like. Enter a crime writer with malice and mystery in his pen and what happens? A brilliantly creepy and engaging novel that's what. The tagline has got to be one of the best ever: TEACHER WANTED AT THE EDGE OF THE WORLD. Edge of the world? Where is that I asked myself. Well, Skalar IS that place and it's so remote the little golden google map man won't even go there.
The villagers don't want Una, among them. She might be the only teacher for the village\s only two children but she's still an newcomer, an outsider. The entire feeling is one of claustrophobia. Oh and it's set in the 1980s so there's no chance of modern technology helping out our leading character. UTTER and TOTAL ISOLATION.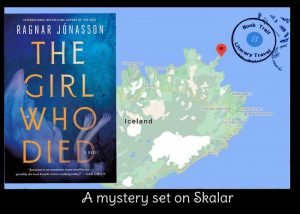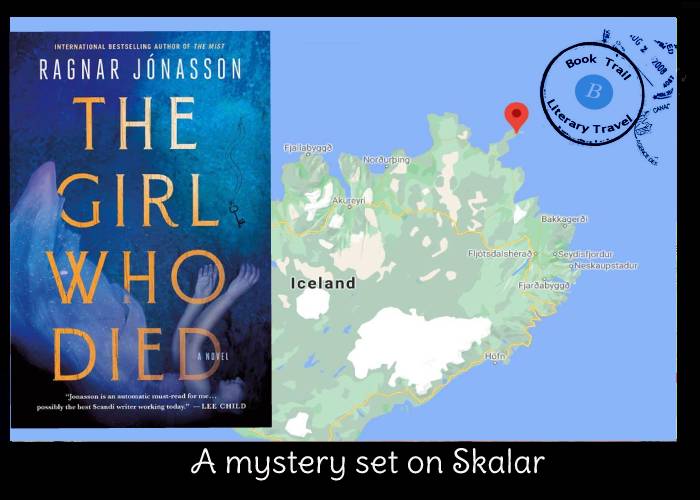 Postcard review
Setting here is key and a major character itself but the mystery which unravels is equally strong. There's something VERY wrong with the people. Una goes through a whole range of emotions trying to read people and making sense of the situation she finds herself in, Jeepers even the corner shop is cold and creepy. Wait till you get to the farm!
Oh but that's not the best bit. The house Una goes to stay in the home of one of her pupils..well let's just say there are some supernatural overtones here. Noises she can't account for and a figure at the window? Is she going mad? No, it's just Ragnar pulling the strings taunt and making us all dance around his words with glee. Always on the right side of creepy and realistic. Ragnar reels you in and throws you back from one chapter to the next.
There's one small gripe with the novel in that as we build towards the end, there's another POV which builds to the secret reveal at the end. Una is more than capable of carrying this novel on her own. On  a personal note, I would have had a different title. The Girl Who Died does't qyite fit for me. That ending still smacked me in the face though.
Shocked and scandalized in Skalar. Ragnar has done it again.

Twitter: @ragnarjo  Web:www.ragnarjonasson.com/