The Girl Who Died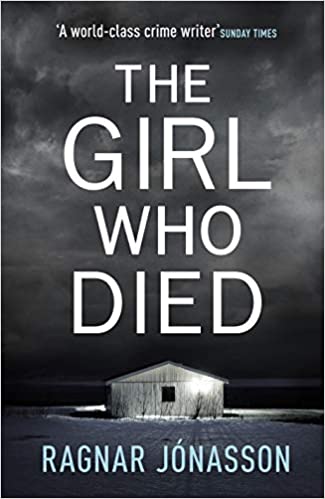 Why a Booktrail?
1980s: Teacher wanted on the edge of the world…….
What you need to know before your trail
Una knows she is struggling to deal with her father's sudden, tragic suicide. She spends her nights drinking alone in Reykjavik, stricken with thoughts that she might one day follow in his footsteps.
So when she sees an advert seeking a teacher for two girls in the tiny village of Skálar – population of ten – on the storm-battered north coast of the island, she sees it as a chance to escape.
But once she arrives, Una quickly realises nothing in city life has prepared her for this. The villagers are unfriendly. The weather is bleak. And, from the creaky attic bedroom of the old house where she's living, she's convinced she hears the ghostly sound of singing.
Una worries that she's losing her mind.
And then, just before midwinter, a young girl from the village is found dead. Now there are only nine villagers left – and Una realizes that one of them has blood on their hands . . .
Travel Guide
Travel to Skálar with The Girl Who Died
Hands up who is brave enough to travel to the edge of the world? Una in the novel travels here to be a teacher in a village of ten people. There's only two pupils. Something is very strange about this place.
Ragnar is the King of small chilling villages with strange and foreboding settings.
Skalar
The author says that Skalar is a real village but it has been abandoned since the mid 1950s. The story is set in the mid 1980s so all of what you read is fictional but the setting is borrowed by reality.
The buildings and the people are of course, ficitonal and bear no resemblance to any past residents of Skalar. He goes on to say that he has tried to give an accurate historical representation of the facts about the settlement by researching it and taking information from the various sources you find in the novel.
BookTrail Boarding Pass: The Girl Who Died
Destination/location: Skalar Author/guide: Ragnar Jónasson  Departure Time: 1980s
Back to Results