Winterkill (Dark Iceland 6)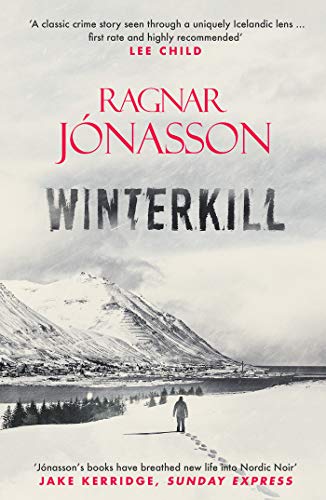 Why a Booktrail?
2000s: A girl's body is found in a storm.
What you need to know before your trail
Easter weekend is approaching, and snow is gently falling in Siglufjörður, the northernmost town in Iceland, as crowds of tourists arrive to visit the majestic ski slopes.
Ari Thór Arason is now a police inspector, but he's separated from his girlfriend, who lives in Sweden with their three-year-old son. A family reunion is planned for the holiday, but a violent blizzard is threatening and there is an unsettling chill in the air.
Three days before Easter, a nineteen-year-old local girl falls to her death from the balcony of a house on the main street. A perplexing entry in her diary suggests that this may not be an accident, and when an old man in a local nursing home writes 'She was murdered' again and again on the wall of his room, there is every suggestion that something more sinister lies at the heart of her death…
As the extreme weather closes in, cutting the power and access to Siglufjörður, Ari Thór must piece together the puzzle to reveal a horrible truth … one that will leave no one unscathed.
Booktrail Boarding Pass: Winterkill
Destination:  Siglufjörður  Author/Guide: Ragnar Jónasson  Departure Time: 2000s
Back to Results