The Ghost Woods set in Scotland – C J Cooke
Ghostly woods with C J Cooke
In the midst of the woods stands a house called Lichen Hall.
This place is shrouded in folklore – old stories of ghosts, of witches, of a child who is not quite a child.
Now the woods are creeping closer, and something has been unleashed……..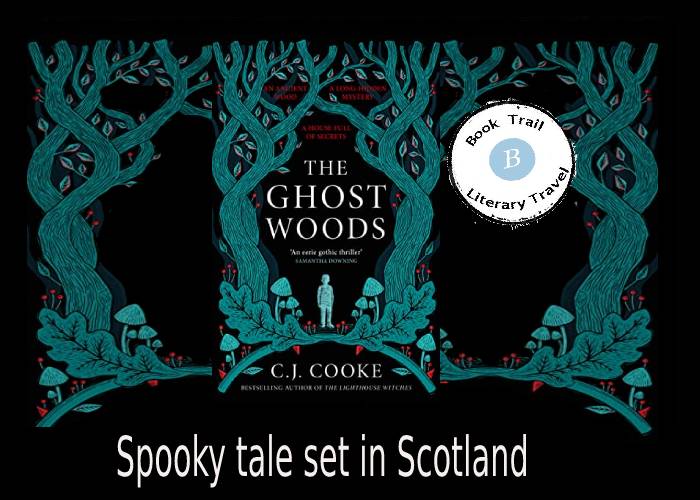 Boarding Pass Information :  The Ghost Woods
Destination : Scotland
Author guide: C J Cooke
Genre: Historical fiction, ghostly, gothic
Food and drink to accompany: Too chilling to eat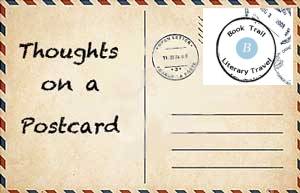 #Bookreview
A novel to transport you deep in the heart of Haunted woods in Scotland
Lichen Hall in the Scottish Borders. A fictional place but when you go inside, you will be so happy it's not real. It all seems very real however. There's gothic woods, an old house, witchery folklore and a very sad story about motherhood at its heart. We also visit Dundee and Edinburgh, but it's those dark gothic woods around Lichen Hall where the tales of fairyfolk come from that really shines as a literary setting to remember.
Two timelines and two main characters. Mabel lives in Dundee and falls pregnant at 17 but she can't be. She thinks it's the ghosts inside her making her do strange things. Pearl is slightly older at 22  but years apart, they are taken to a mother and baby home – Lichen Hall. From these two story threads alone, you know things are not going to go well.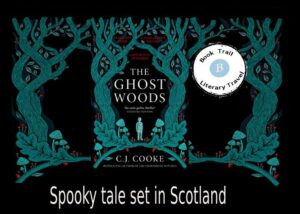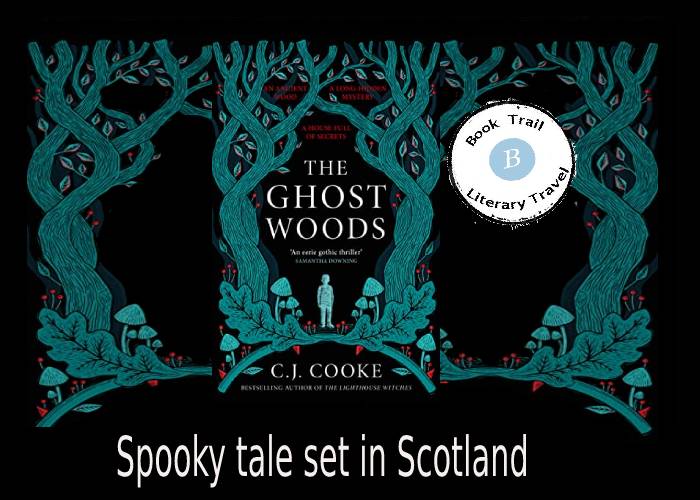 The woods will draw you in as if you are in a trance. Can you hear the whispers, see the shadows? When the moon shimmers, can you see the trees with their pale ghostly trunks? Lichen Hall swallows and changes those who are taken here and made to stay here. The fate of the two girls will become as intertwined as the tree roots in those dark, ghostly woods.
With all the gothic and supernatural elements, there is a real serious theme to this book. The theme of motherhood and underage mothers drives the sadness. The author mentions in her note at the end that the stories of the Magdalene laundries.
This novel is fantastical and mystical and very fairytale-esque. The setting of the forest, the place where the witches, goblins and other worldy creatures live is wonderfully evoked. I could see the theatrical in this, the wonderful way it would translate to the big screen or even the stage. When the legend of the Ghost woods is finally revealed and I shivered…..
I found this a really interesting way of having a serious theme set against a ghostly, fantastical background and it works so well thanks to this amazing author!

Twitter:  @CJessCooke  Web:carolynjesscooke.com