The Ghost Woods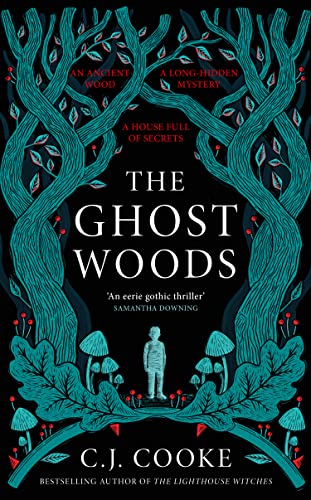 Why a Booktrail?
2022: In the midst of the woods stands a house called Lichen Hall.
What you need to know before your trail
In the midst of the woods stands a house called Lichen Hall.
This place is shrouded in folklore – old stories of ghosts, of witches, of a child who is not quite a child.
Now the woods are creeping closer, and something has been unleashed.
Pearl Gorham arrives in 1965, one of a string of young women sent to Lichen Hall to give birth. And she soon suspects the proprietors are hiding something.
Then she meets the mysterious mother and young boy who live in the grounds – and together they begin to unpick the secrets of this place.
As the truth comes to the surface and the darkness moves in, Pearl must rethink everything she knew – and risk what she holds most dear.
Travel Guide
The Ghost Woods of the Scottish Highlands
There are three locations in this novel – Dundee, Edinburgh and the Scottish Borders. It's this latter that really matters however as this is where the fictional Lichen Hall is located.
Lichen Hall
"It is said that the daughter of the richest hall in the Scottish Borders liked to read in the ancient wood nearby, when the treees were so old their trunks had whitened and their branches were knarled and crooked."
This is where the story of the woods, the fairytale like story associated with them, the witch and the changeling stories all come from.
BookTrail Boarding Pass: The Ghost Woods
Destination/Location: Scottish Borders, Dundee, Edinburgh  Author:  C. J Cooke  Departure: 2022
Back to Results