The Darkest Sin set in Florence – D V Bishop
When Cesare Aldo investigates a report of intruders at a convent in the Renaissance city's northern quarter, he enters a community divided by bitter rivalries and harbouring dark secrets.  Someone has killed a man, found naked in their convent. The nuns can't be responsible can they?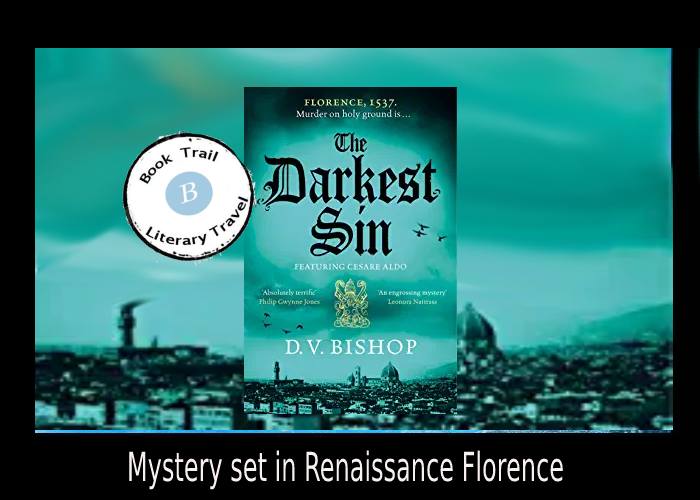 Boarding Pass Information: Florence
Author guide: D V Bishop
Genre: historical fiction
Food and drink to accompany: ciabatta, soup and a glass of port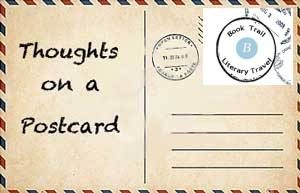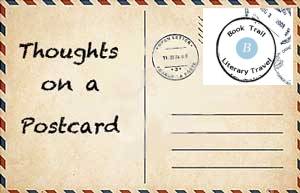 @thebooktrailer
#Bookreview
You really should read this novel if you love ones that immediately transport you and immerse you in to its setting.
IF I thought the first book was amazing, this is even more so. What a book. I could see everything so clearly and sense the city around me. Every one of my sights were heightened so much it was like being in a scratch and sniff TV programme.
Renaissance Florence is an exciting place to be in a book, not so much so in real life it would seem. The story is set around some really dark moments at a time where Medici Archbishop was seemingly as corrupt as he is in this book. The city and its churches and convents seem to be on war footing with the outside world. Not only that, they seem to be in a war with themselves not knowing whether their true purpose is to help the outside world and let them in or close themselves off and dedicate their lives to God.
That all pails into insignificance when a naked man is found in one of the inner rooms of the Santa Maria Magdalena convent. Aldo investigates of course and at the same time is looking into a death of anther man washed up in the river Arno. As we find out the identities of the men, what a world flashes up before our eyes. Aldo is stuck right in the middle and it's a scary and dangerous place. I swear the pages darkened when the self-important and brutish Ruggerio came on scene. His influence stretches far and wide but his ego cannot be contained.
The setting of the closed convent really allowed the characters from book one to come centre stage. The enclosed, shut off from the real world, claustrophobic feel of the novel is a world I know noting about. Its deliciously dark and the nuns are suspicious and creepy in many ways. The battles between the Abess and the Prioress for example had me hooked.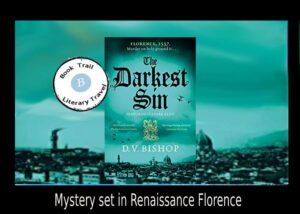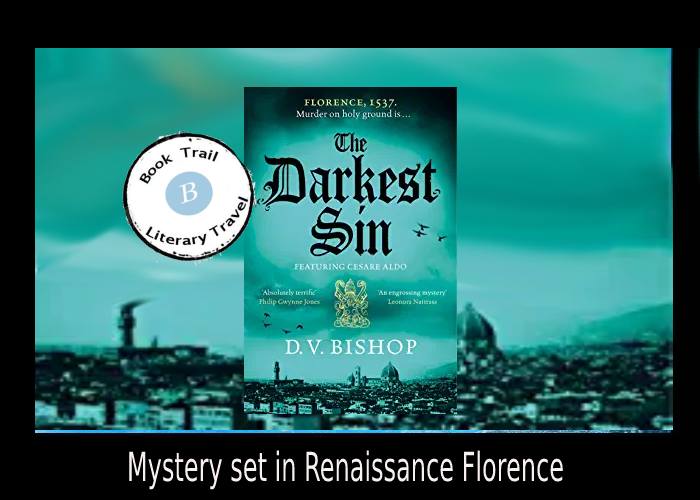 This book is an epic journey back in time. Immersive to the point you can smell the stench of the Arno as you open the pages, and wonder if the blood pooling from the dead man will somehow end up on you. I got a good insight into what might have taken place in a convent too. The murder and intrigue aside, you get to see the power struggles, what they had to give up etc. One character escapes here purely to avoid an arranged marriage. An indication of what women at the time had to endure.
The central mystery of a naked dead man in a convent got me hooked but it was everything else that kept me utterly intrigued and delighted to have experienced this amazing read.

Twitter:  @davidbishop     Web: dvbishop.com