The Circus Train set across Europe by Amita Parikh
The Circus in this novel is one set on a train. A train that crosses Europe, stopping off in onen city after another to entertain people. It's got the Night Circus feels about it as  It is simply there, when yesterday it was not' . However, this circus is announced and it arrives with fanfare. With a war brewing that can be dangerous however. Not to mention the people it might attract on the train…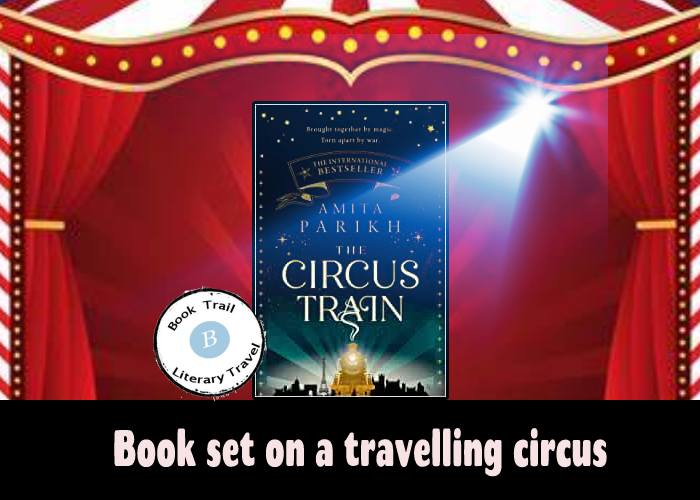 Boarding Pass Information: The Circus Train
Author guide:  Amita Parikh
Genre: historical and wartime
Food and drink to accompany: popcorn, toffee apples etc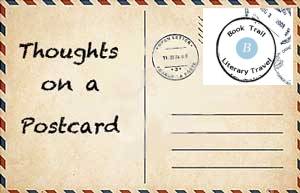 @thebooktrailer
#Bookreview
A novel to transport to the world of the circus during wartime
What a wonderfully magical yet heartbreaking novel.
The moment I heard about this novel I wanted to read it as it spoke to me. You get that feeling with books sometimes and I may have contacted the people on the publicity train at Sphere hoping that Santa would come early. And he did.
The idea of a travelling circus just amazes me. Which is suprising as I have never liked circuses in real life. Books about circuses however amaze me as their magical leanings can be conjured up in many different ways. This  train has tigers, acrobats and the carriages themselves appear wonderfully decorated and a sight to behold – and that's before the show has even begun!
The author has captured this magical world perfectly – there's a doctor, a kitchen, indicidual rooms and more besides on this train. I could smell the steam, hear the chug of the engine. Honestly this world is so captivating and fascinating – so very immersive so the perfect reading experience!
As with anything, the reality behind the glamour is far different and this book perfectly captures both of these worlds. The reality of every day living and performing in a traveling circus is not glamourous. It's hard work, backbreaking work and the illusions take ages to perfect.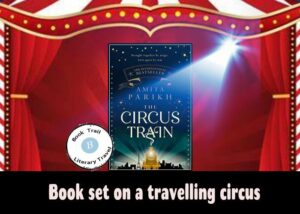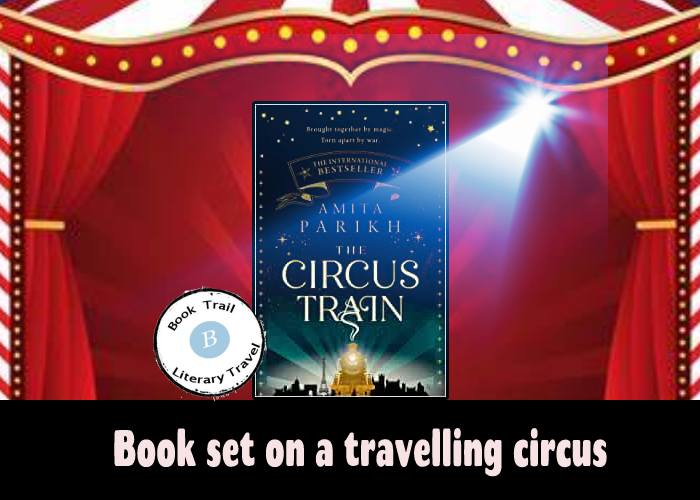 The setting is not just the magical world created on the train. The reality of them moving from one city to another is increasingly dangerous as the war is getting ever closer. The Germana make it very difficult for the train to pass from one country to another. They come on to the train at regular intervals searching for Jews. That's when the reality hit for me even when you think there is one spark of happiness in wartime, the Germans were determined to extinguish that hope and seek out Jews no matter what.
The other reality of this book is how a disabled child with polio was treated in general. I felt tears come to my eyes when I read about her struggles and her worries of what her friends would think. When she realises she is 'different', my heart bled for her. The author has captured the growing up pains of a child perfectly – especially one with polio in the 1930s  – heartbreaking to read though!
The war is threaded throughout the novel and makes for uncomfortable reading but this was the reality of the time. The most depressing location was Theresienstadt –  a concentration camp. I'm just going to leave that there.
Overall, a fascinating story about a travelling circus, human relationships and a desire in all of us for acceptance, love and the freedom to be ourselves.

Instagram: @amita_parikh  Web: Awww.amitaparikh.com