The Circus Train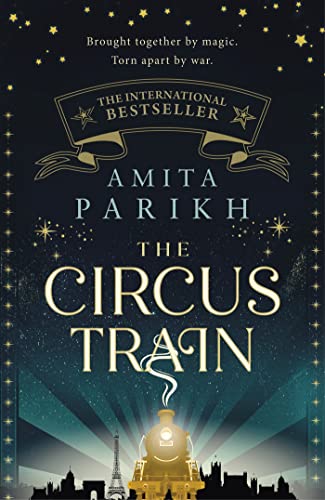 Why a Booktrail?
1930s:  Brought together by magic.Torn apart by war.
What you need to know before your trail
Europe, 1938. Even as the daughter of the extraordinary headlining illusionist, Lena Papadopoulos has never quite found her place within the World of Wonders – a travelling circus that traverses the continent in a luxury steam engine. Brilliant and curious, Lena yearns for the real-world magic of science and medicine, despite the limitations she feels in her wheelchair. But when a young French orphan, Alexandre, comes aboard the circus train, Lena's life is infused with magic and wonder for the first time.
But outside the bright lights of the circus, darkness is descending on Europe. War is about to shatter Lena's world, and take away everything she holds dear. And to recover what she has lost, Lena will have to believe in the impossible.
Travel Guide
The Circus of Wonders
A circus on a train that tranverses Europe? Yes please. The train starts off in one city and heads to Paris, Seville, there are stops all over the place but the train never stops long in one place for long.
When war breaks out, the fact the train stops for any length of time is dangerous. But that is the attraction of the circus as it's there for only a short space of time and is alusive and mysterious.
The train sounds wonderful and there are ballrooms, bedrooms and kitchens that sound amazing. When the train stops, there are adventures to be had. But behind the glamour and travelling there are dangers…
War is coming
BookTrail Boarding Pass: The Circus Train
Destination: Europe, Greece, London, Paris, Seville, Delhi  Author/guide: Amita Parikh Departure Time: 1938 onwards
Back to Results