Swedish thriller with Pascal Engman and Johannes Selåker
Swedish thriller – Pascal Engman, Johannes Selåker
Not long out in Sweden so hopefully this series will soon be translated into English. Engman and fellow author Johannes Selaker have joined forces to write a series entitled ' the Twilight series. A look into the past it would seem as the first book takes us back to Sweden 1994 at the peak of the World Cup.
The title of the book Till minne av en mördare roughly translates as 'In memory of a Murderer' so you can imagine what is to come….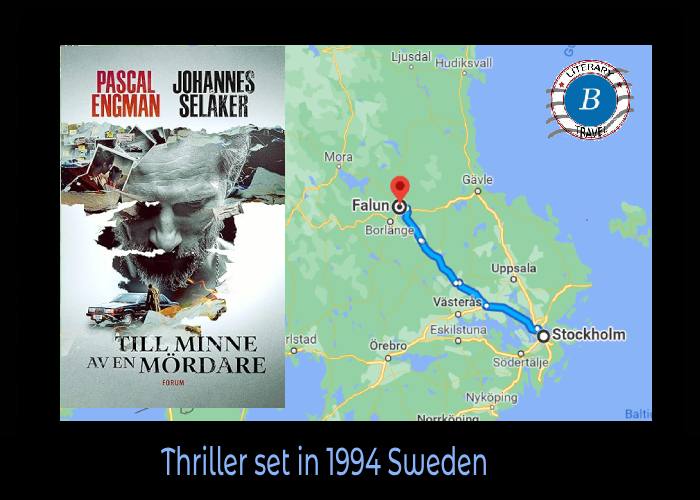 Boarding Pass Information : Till minne av en mördare
Destination : Sweden 1990s
Author guide: Pascal Engman, Johannes Selåker
Genre: thriller
Food and drink to accompany: meatballs and lingonberry sauce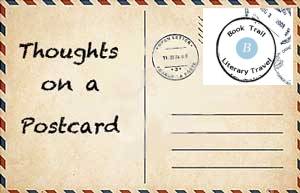 #Bookreview
A novel to transport you to a very hot Sweden!
Part one of  a new series by the wonderful Pascal Engman and Johannes Selåker.
Sweden. 1994. The World Cup is at its peak. This is also the year that Mattias Flink has run riot and committed mass murder in Falun, some three hours from Stockholm.
There's even more to come. A woman is found strangled in a particular way and the police soon realise that there are clear signs that there are more victims as the MO is very particular. Enter Tomas Wolf and Vera Berg to solve the murders. He is a former UN solider and police officer. She is a corrupt journalist on the run from her gangster former boyfriend.
This is the first in a series called Skymningsland (Twilight country) and I am THERE for it. I love it when two authors join forces and it's allowed me to discover Johannes so bonus!
This is a kick ass duo. Vera Berg in particular. She takes NO prisoners and has some brilliant one liners and put downs. She calls people ' a fungus and everything! I want to read the second book in tjhe series for her character alone.
This looks set to be a cracking series. Set in the 1990s, there's lots of detail and scene setting of a time where no mobile phones and technology give Sweden a whole new landscape. It's very different to the Noir the country is famous for in that sense but it gives something else – danger and darkness in the not-too-distant past. That is scarier for me – seeing the dark side when the whole world is celebrating the world cup.
Can I just say though one thing that I didn't care to remember from the 90s – everyone seemed to smoke. They do in this book. I think I've got secondary smoke inhalation from this book alone.
A unique start to what I think is going to be a cracking series! The second book is just out in Sweden – Skammens väg – (the road of Shame)

Twitter: @pascalengman