Spy thriller set in LONDON and NORFOLK
This is a spy thriller with a difference. I don't normally like spy thrillers and haven't read that many but this intrigued me. Firstly as I pictured my nice Geography teacher who used to have such a suit and then I wondered who the man in the book title was. Yes, that intrigued me. When I saw Bitter Lemon Press were behind the corduroy I knew I was in good hands.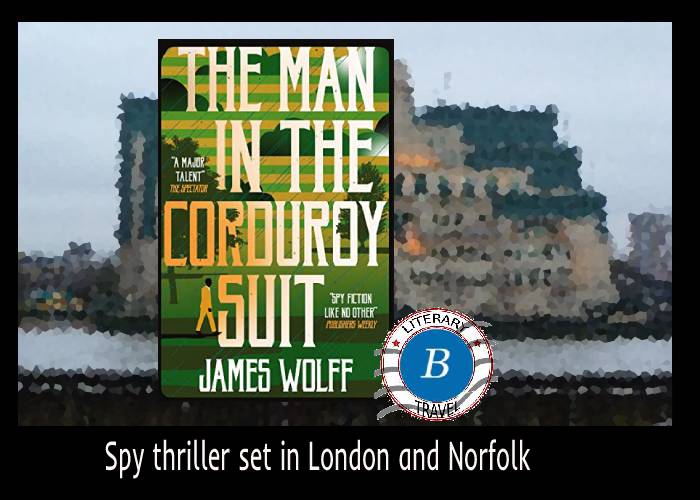 Boarding Pass Information: 
Author guide: James Wolff
Genre: 
Food and drink to accompany: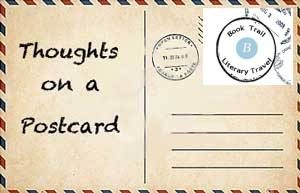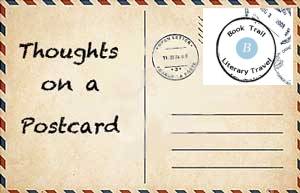 @thebooktrailer
#Bookreview
Set primarily in the spy world in London, the book opens in a hospital where someone who worked for the security services is suspected of having been poisoned. That raises questions of course and concerns as to why and if this person was poisoned.
Enter the man in the corduroy suit. Leonard Flood is recruited to be in the intelligence services and become a 'Gatekeeper. To be fair he looks so not what you expect a spy to look like, he effectively becomes invisible which is handy. (Maybe my Georgraphy teacher had another secret job….). He's a good spy – gets people to divulge information for a start which is a great skill for any spy to have. He is given access to data from GCHQ and off he goes to  find out why the former  intelligence officer now in hospital, was poisoned and why. Could she have suspected links to Russia?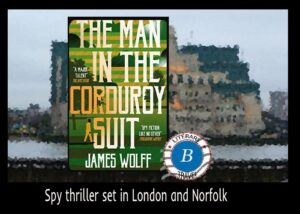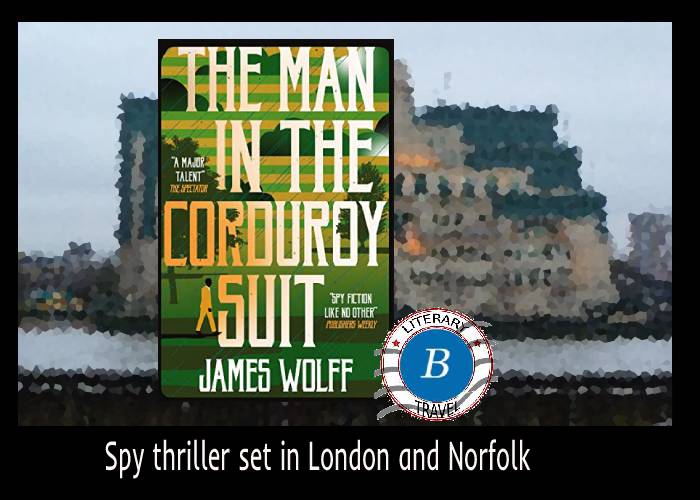 The man in the corduroy suit ( I love that title!) goes to the suspect's flat and then ends up on his way to Norfolk and a nice hotel to try and find answers. Called back to London, he finds out that the suspect has woken up and has something to tell them….
This was a spy novel but one with a very human face. Everyone felt real and perfectly drawn from the real world which made me tune into them very well from the start. I got a sense that some of this could be really what happens in MI5 etc and this made it all the more interesting. The man in the corduroy suit is  a character hard to like or get to know at first but he grew on me as he does the people he works with. Clever. I honestly felt I had met these people and even worked for Mi5 at some points!
Could I say this was a cosy spy thriller? Not the flash bang whallop of the cold war spy thrillers but one that elevated the genre above that in my opinion. I will be reading the others in the series that's for sure!

Web: jameswolffauthor.com